Successful Startup IT brands communicate key benefits rather than basic function.
Typically, a tech company name will follow a literal or concrete construction based on an existing product or service. These types of names will often prove to be short-lived. They also require significant rebranding efforts as the company grows and evolves. Tying your tech company name to some current trend or product cycle might prove disastrous in the long-term. Remember all of those companies in the late 90's with "PC," "cyber," "computer," or "online" in their names? CompUSA is a prime example. It had a product-based name that limited the company's growth potential.
What to do?
If you want to create an effective & long-term brand name, you have to start by determining your company's "pivot point." Your pivot point is your company's core purpose, chief motivation & reason-for-being. While products and services change, a company's core principles typically remain consistent.
A tech company name needs to equip the business with a timeless identity. Here are just a few of the IT & tech services companies we've branded using various proven naming strategies.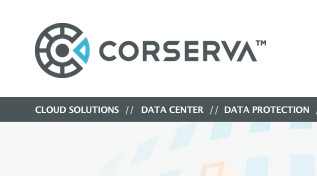 Corserva – Formerly PCnet-inc.com. This computer network company evolved to offer advanced IT storage and cloud-based solutions. Their legacy PC-based name proved both misleading & inaccurate when attracting new clients. Their new, coined name is based on the words "core" and "serve". Now, Corserva has the flexibility to speak to their core capabilities, commercial servers & high levels of customer service. In other words, the name morphs to fit the evolving needs of the company.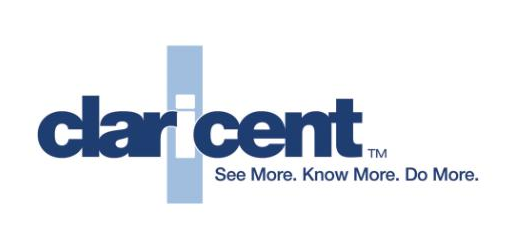 Claricent – This IT client specialized in the information/knowledge management business. Their primary focus centered on bringing clarity to legacy information systems. Our goal was to highlight their sense of insight, brilliance and expertise. The final result was Claricent… "See more. Know more. Do more." The name now spotlights their core benefit and evokes the right emotional tone. When done correctly, invented names represent an effective strategy for naming both IT and consulting companies.

Brillium – Formerly TestCraft.com, this human knowledge information portal had outgrown its original singular purpose. The name Brillium shifted the focus from a simplistic testing tool to a broad based and comprehensive research platform that both enlightened and informed its users. The brand name was further enhanced with the tagline, "The Power to Know More." By basing the name on the word "brilliant," combined with the scientific "ium" suffix, this client discovered a powerful element in building their brand.

TrickleStar – This Malaysian-based IT firm needed a brilliant brand name that worked globally. Their previous name, Empower Controls, was not available in the U.S. due to trademark issues, so they needed something new, bright and brilliant. Their innovative products save energy by remotely shutting off electronic devices that consume "stand-by" energy. This "trickle" of wasted energy adds up to a lot of valuable resources, so we hailed the new company TrickleStar! The name falls into much the same naming nomenclature as Energy Star, a government-backed program that helps businesses and individuals protect the environment through energy efficiency. So the precedent was there to signal energy savings, innovation, bright ideas, and pure brilliance.

ProtoFuse – This web-based development company needed a name to set their business on fire. The prefix "proto" has a cool edge to it, evoking the notion of prototype, and the position of leadership. "Fuse" speaks to the company's ability to spark, ignite and combine various elements to successfully launch new endeavors.

Avumo – This mobile web development start-up needed a unique name that expressed their ability to "make mobile go." Avumo provided a fun, memorable and engaging name with an exact matching, five letter domain name (shorter than Google and Facebook). Avumo is an example of an out-of-the-box name that creates interest and intrigue, proving that even smaller business start-ups can rival big brand names.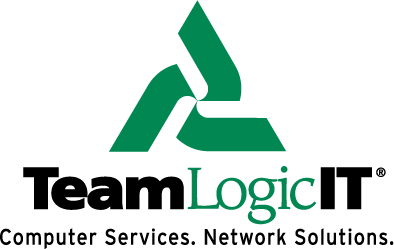 TeamLogicIT – Combining existing positive industry related words in a unique way enabled us to obtain a trademark and establish a web presence. Both "Team" and "Logic" resonate well with potential clients who want dependable experts to install, repair and maintain their networks and computer systems. The goal of TeamLogicIT is to become the CarMax of the small business IT industry… replacing many of the mom and pop computer stores with a nationwide branded IT solution that people will know and trust. For most small business owners, the idea of a turn key IT company that worked as a "team", and used a common sense "logic" in their solutions, was an appealing alternative to the ad hoc providers with which they were accustomed to dealing.
Are you in need of a brilliant tech company name for your IT or tech services company? Fill out our Getting Started form for a no-obligation assessment of your project. Or call us at 828-877-2699 to discuss your needs. Either way, we'll provide recommendations and solutions for branding that adds value to your bottom line
Related IT and Tech Company Naming & Branding Articles
Building the Best Company Naming Strategy – How to build the right foundation for your company brand
Naming a Corporation – Four Strategies for Company Naming Success
Successful Naming Strategies for Consulting Companies – Use these Three Options for Building a Timeless Brand!
With over twenty-five years of company naming and branding expertise, Tungsten founder Phil Davis is a marketing and advertising veteran, having personally named over 250 companies, products and services worldwide. As a sought-after naming expert, Phil has been quoted in The Wall Street Journal, Inc.com, Businessweek, Entrepreneur, and Newsday.
Looking for naming and branding help?
Insight & articles to give you an

edge.