Is it time to get a new name?
As companies grow and adapt to changes and opportunities in the market, the original identity can often prove outmoded and problematic. As organizations pivot, maintaining a clear and compelling identity are key to continued growth and success. Here are the most common reasons for rebranding a company:
- The company is undergoing a merger/acquisition
- The name is outdated, misleading or inaccurate
- The name is difficult to pronounce and/or spell
- The name is unclear, obscure or difficult to explain
- The name is based on an original geographic location
- The name is based on an original product or service
- The name is based on previous owners surnames
- The name has been reduced to a meaningless acronym
"As organizations pivot, maintaining a clear and compelling identity is key to continued growth and success."
Changing an existing company name can prove to be a big step forward with positive upside potential. It also involves all sorts of implications from consensus management to implementation. Having the right people, process, and implementation policies in place makes all the difference.
What we'll deliver
Decision Making Action Plan (DMAP)
Brand Discovery
Brand Name Creation
Tagline Exploration
Brand Name Rationale
Domain Name Acquisition
Preliminary Trademark Research
Brand Name Validation Research
Comprehensive Trademark Research
International Linguistic Testing
What's included in the rebranding process?
The most important element in the rebranding process is consensus management. We provide expert guidance and direction each step of the way to ensure a successful outcome. Here are the key steps:
- Discovery (on site or via teleconference)
- Competitive Name Analysis
- Determination of Roles and Key Stakeholders
- Development of Brand Criteria
- Naming Ideation and Research
- Brand Name Rationale for Each Naming Candidate
- Preliminary Trademark Research
- Customized Naming Suite for Presentation
- Feedback, Evaluation and Further Ideation
- Contextual Visual Support
- Consensus Management of the Naming Process
- Domain Name Acquisition (if necessary)
Whether you need to clear trademark hurdles, break out of a geographically confining or misleading name, or find a better company name with the exact matching .com domain name, we'll work with your specific list of requirements, combine it with our naming expertise, and produce brilliant company names that work. Rather than battling company naming issues, you'll move on to telling your brand story and building your business.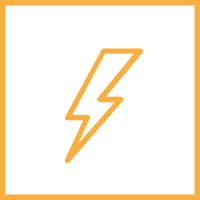 What if I want to rebrand a

product or service

?
Product rebrands are typically driven out of very specific needs such as trademark conflicts, or the need to simplify/clarify an existing product naming hierarchy. Sometimes these situations call for brand new product names, and other times names can be reworked or "reverse engineered" to better fit the needs of the existing product framework. From rebranding your "star" product to reworking an entire brand and sub-brand architecture, Tungsten can help you and your team create clear, cohesive and compelling naming and branding strategies that work.
Searching for a brand strategy that points you in the right direction?
Looking for another service?