Your brand is more than your name
If a picture is worth a thousand words, then visuals serve an important and integral role in a company's overall brand identity. Just as our names communicate and support the overarching brand message, each visual component is designed to reinforce and further the brand story. Rather than following the latest trends, our design philosophy follows the brand strategy and messaging. The results are clear, congruent, and consistent imagery that connects with your client.
Consistency, consistency,
consistency
The best brands communicate consistently across all formats, from letterhead to social media platforms. From ideation to actual execution, the Tungsten team can ensure that your intended brand messaging and positioning actually work, in the real world, in tangible ways. We won't just leave you with a .zip file and best wishes. We'll provide you and your team with best practices to showcase your brand in the best light.
What we'll deliver
Design Discovery
Visual Strategy Development
Logo Creation
Logo Rationale
Contextual Mock-UpS
Essential Collateral
Stationary
Brand Style Guide
Web-Based File Suite
Create a logo that complements your name
While company naming constitutes the verbal portion of a company brand, the visual design elements provide supporting context that can strengthen the brand name and increase memorability and recall. Our designers work to create compelling logos and imagery that support brand messaging and positioning.
"Both name and logo should work in tandem to communicate in a clear, concise and compelling manner"
In other words, we don't just design for design's sake or create trendy logos based on passing fads. Each icon, mascot, type font, color, and design element is reviewed with the goal of further clarifying and complementing the company name. Both name and logo should work in tandem to communicate in a clear, concise, and compelling manner. By establishing a brand that sounds right and looks right, you create a powerful dynamic that will serve to build brand identity and awareness. From corporate logo design to social media icons, we'll have your brand in step and in sync from day one.
Our visual identity services:
- Company & Product Logo Creation
- Branded collateral design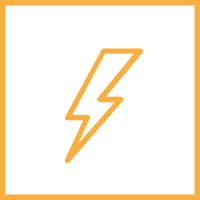 Stay consistent with a comprehensive brand style guide
At the heart of every great brand is a great story. It comes from the founder's heart or the corporate mission and mandate. Capturing that raison d 'être, the very reason for being is crucial to inspiring and motivating your people with passion.
Putting it

all together
As part of our process, we help make sense of your story, put the pieces in place, create the story arc, and fill in the chapters. We do this both figuratively and literally, with a glossy, hardbound book telling your story and showcasing your message. Think of this as your brand's owner's manual, the keys to your success, all spelled out for all to see.
What's included in our brand style guide:
- Corporate logo specifications detailing the proper PMS and hex colors, fonts, and usage (12 to 15-page document)
- Creative brief outlining the look and feel of the brand, proper use and placement of the name, and misc. guidelines to keep the overall brand look consistent (e.g. a list of approved fonts for use on websites and in collateral, etc.)
- Logo & type font specifications
- Logo usage & guidelines (for printers and designers)
- Color palettes and color specifications (Pantone, RGB, CMYK, and Hex)
- Signage file formats & specifications
- Photography examples - model images of visuals that compliment the brand message
Searching for a brand strategy that points you in the right direction?
Looking for another service?