Top 10 Creative Branding Strategies to Name Your Business
Here are the company name ideas that we'll cover:
With so many new financial products, services, and technologies coming to market, naming a new company in this compressed sector can be a real challenge. After all, you have the best and brightest people in place, right?
But you still need that elusive name, and it has to communicate… well, everything! What to do? Have no fear! Here are ten expert company naming strategies that will provide you with lots of options, generate great names, and move you forward.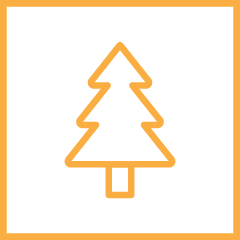 1. Create an Evergreen Brand Name
An evergreen naming strategy is just what it sounds like. They never go out of style and provide a positive feeling or association.
In the financial services field, many of these perennial constructs are borrowed from nature

True
Dawn
Tower
Peak
Sky
Point
Sun
Green
Tree
First
Day
Strong
Mark
New
Bay
Bright
High
Light
Prime
Stone
Breeze
Path
Tall
Ever
View
Stream
Star
Try combining words that capture the essence of your business, e.g. solid, bold, friendly, easy, intelligent, etc. This naming strategy is ideal for capital firms, wealth management firms, and insurance companies. Banks are also using these types of names. They are not too conservative or too trendy, which makes them a solid choice.
A few examples from our naming projects
BayPineAn investment firm known for their deep roots.
ParkworthA wealth management team that helps clients thrive.
FreedomPeakA retirement planning consultancy.
PeachStone CapitalAn Atlanta-based hard money lender.

2. Create a Descriptive Hybrid Name
These types of financial service brand names offer a nice middle ground when creating a new company name. They offer the security of having a literal or descriptive word in the name, combined with a more emotive or evocative word to give it "brandability."
Examples of Descriptive Hybrid Names
LendingTreeLending makes it literal, tree makes it relatable
TradingBlockA brand name we created for an online stock platform
PayPalA famous early entrant in the web 2.0 way of naming financial services
TurboTaxYou know from the name it's tax related, you also know it's fast
Some non-financial national brands that use this company naming strategy include: JetBlu, AutoNation, CareerBuilder, FoodLion, PetSmart.
The list goes on. Be sure to think through the literal industry word to ensure it's not too narrow in scope. Most businesses evolve over time so don't use an industry-specific word that will leave you boxed in. And make sure the pairing word is distinctive and appealing, to help you stand out. This type of name works best if you want to own or even dominate your niche. It can work for accounting or tax services, mortgage companies, lenders, and payment services. This branding strategy tends towards the conservative side of the naming equation as it makes use of literal/descriptive language."

3. Use a Positioning Strategy to Say "Best in Class"
Let's admit it. People like dealing with winners. You've seen this across multiple industries. At Tungsten we've worked over 20+ years to be a top naming agency. If you don't have decades of brand equity, you can incorporate this element of leadership directly in the name to communicate a sense of place or rank in the industry. Naming your financial service company this way makes good sense if your goal is to project an air of authority. You can see these names used, especially in the banking sector, with words such as "First" and "One."
Examples of "Best-in-Class" Names
CapitalOneOwning the industry and the position makes for a strong claim.
Pinnacle BankNothing says you're on top form better than pinnacle.
Sterling BankA top tier name for a top-tier national bank.
Other national brands using this naming technique are Best Buy, Burger King, Service Masters, and Sports Authority
Words associated with positioning is one of the oldest and most utilized naming strategies. It works for companies looking to fit in and belong vs. stand out and disrupt. It works if you have a conservative clientele base and project an established and traditional feel to your business.
Sample Brand Positioning Words

One
Stellar
Select
Summit
Elite
Authority
Titan
Zenith
Royal
First
Gold
Choice
Apex
Top
Premier
Captain
Crown
King
Best
Pro
Premium
Pinnacle
Win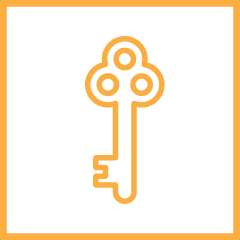 4. Feature a Key Benefit in Your Company Name
"Sell the sizzle, not the steak." Customers want to know what's in it for them, what's the end benefit? Rather than describing the actual service, you can invoke the desired outcome. This type of naming structure is perhaps the most popular and current trend in financial service branding.
Examples of Key Benefit Names
TruliantHonest to goodness banking that's trustworthy and reliable
ThriventNot only do you get to grow your money, you actually thrive
BettermentBetter combined with the "ent" of retirement, enjoyment
SynchronyBanking and financing that is synchronized with your life
You don't have to embed the attribute in an invented word for these names to work.
You can simply have a stand-alone benefit word, such as the company Smart Asset, but you may find these names more difficult to trademark.
A word of caution when it comes to these embedded attributes or any type of invented names. Be sure to scope out your competition to avoid sounding too close to other financial brands in your space, e.g. Truliant, Truist, Synovus. This type of key benefit name works well for financial institutions such as banks, credit unions, and retirement/wealth management firms. They sound credible and typically corporate due to their construction. (And there's a chance you may find a matching domain name.)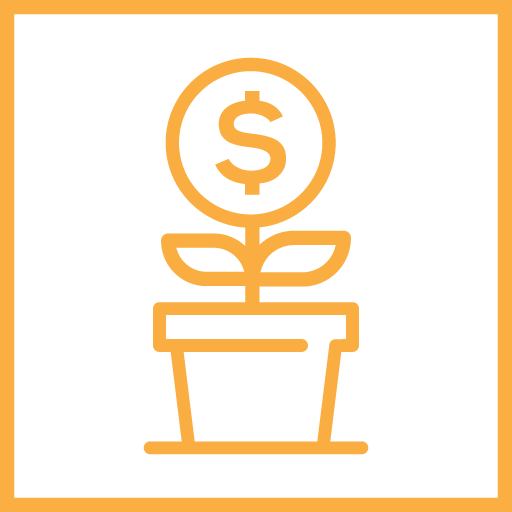 5. Tell Your Story Using a Metaphor Name
If a picture can communicate a thousand words, than using a metaphor for a company brand name is a great option. A metaphor strategy also allows you to build out your brand story, an entire platform, with all types of possibilities for brand extensions.
Examples of Fintech Companies Using Metaphor Names
AcornStart from a seed and grow a substantial net worth
RobinHood"Robbing the rich" is a fun way to play up savings
Rocket MortgageFrom lift-off to destination, a rocket gets it done
Other well known brands utilizing this strategy include Amazon, (big, diverse, streaming, etc.), Kayak (travel, adventure, exploration). Metaphors are a bold naming strategy and imply some level of industry leadership or dominance. So if you go with a metaphor, be ready to really own it and have the story to back it up. As a naming agency, Tungsten Branding makes use of this strategy, so we are a bit partial.

6. Use Anthemic Names to Rally Your Customers
This is the most difficult naming strategy to categorize since it borrows from, or falls between, a number of other strategies. The names are not descriptive per se, and they are not strictly metaphors, but instead communicate the brand message/mission in a declarative manner. These names are often overarching in nature and have a singular, almost battle cry nature to them, a call-to-arms of sorts.
In other languages, these commanding words would be considered the subjunctive tense. One way to determine if a brand name is anthemic is to imagine an exclamation point behind the name. If it works, it's anthemic.
Examples of Anthemic Names
AllyThis company set a whole new (friendlier) tone in the financial sector
TrimThe mission statement in right in the name, saving by trimming
RallyAn alternative equity investment platform that's generating enthusiasm
AffirmA flexible payment service that builds credit and confidence
EmpowerA mobile banking app that puts the consumer in control
You'll also find these types of names in other professional services fields such as marketing. These names implore the listener to take action, with words such as Momentum, Endeavor, Triumph, Excel, Attain, and Aspire.
Firms that do well with this naming strategy are nonprofits, student lending, consumer advocacy, credit unions, and some fintech firms. This strategy is more current and less traditional than other strategies.

7. Use a Disruptive Name to Really Stand Out
Purely disruptive names defy all naming conventions. These are typically real words that are not metaphors, not declarative/anthemic names, and not descriptive. They just announce themselves and you take notice.
If your market is crowded with competition, and you have a new proprietary business model, a disruptive financial services name could be a smart way to break through the noise and clutter.
Examples of Disruptive Names
LemonadeA sweet and tangy brand name for an insurance service startup
FabricNot your typical insurance company name, so not a typical name
PetalA whole new flora of credit card based on behavioral science
Other well known brands utilizing this strategy include Grasshopper and Ruby in the phone answering service. And most notably, nearly all the brands in the bed-in-a-box category use this naming convention, e.g. Purple, Nectar, Avocado, Casper, etc
This naming strategy is best suited for startups, disruptors, apps, and fintech companies looking to make a splash. Names in this category signal a new concept, business model, or service offering. In other words, you probably wouldn't name a CPA firm Watermelon, but perhaps an app?

8. Create an "-ish" Name for an Intuitive Brand
Purely disruptive names defy all naming conventions. These are typically real words that are not metaphors, and not declarative/anthemic names.
Examples of "-ish" Names
DigitMoney management made simple and digital
EarnyA personal financial assistant with a personable name
StripeWith a wink and a nod to the magnetic stripe, it's all business
CredibleAn online mortgage marketplace with a name that says it's legit
AdditionOne of our names, formally a teacher's credit union. Made cents.
These names have a relatable sensibility to them as if placing them in the category by way of innuendo and inference. We named a travel insurance company RoamRight, as another way of saying "travel safely."
A good way of thinking about "-ish" names is that they hint at, or restate, the nature of the business. In a way, it's like creating nicknames for the business sector you are in. "-Ish" names are hard to come up with, but you'll recognize one when you think of it. "-Ish" names are among the most versatile. They just make sense. They may even elicit a slight smile/nod when hearing them. They tend to be readily accepted and require less explanation and sell-through.

9. Don't Just Name It… Emote It
If literal/descriptive names are one-dimensional in nature, then consider emotive company names their three-dimensional cousins. They work on a feeling vs. thinking level. These names are not metaphors. They are more brand essence communicators. In other words (as in the example below), your financial services company is not "like a chime," but the way you operate feels harmonious, easy, and breezy. In the same way, the name Summer feels warm, inviting, sunny and welcoming.
This strategy is along the same lines as the Key Benefit strategy, with the difference being that the benefit is invoked vs. stated.
Examples of Emotive Names
ChimeA melodious name that sounds approachable
SummerFull of life and vitality, summer says growth
RadiantA positive name for a credit union group we named in Florida
"Show… don't tell." Create the setting. Create the feel. Create the mood. Emotive names do this the best.
On the flip side, these are the hardest names to get consensus on, along with disruptive names, due to their abstract nature. Steve Jobs did it with Apple as a startup, but it would be a tough sell to a larger group. Again, this comes back to the naming process and determining ahead of time, your risk appetite when it comes to naming.
Emotive names are great for disruptors, apps, fintech, and forward-looking banks and credit unions.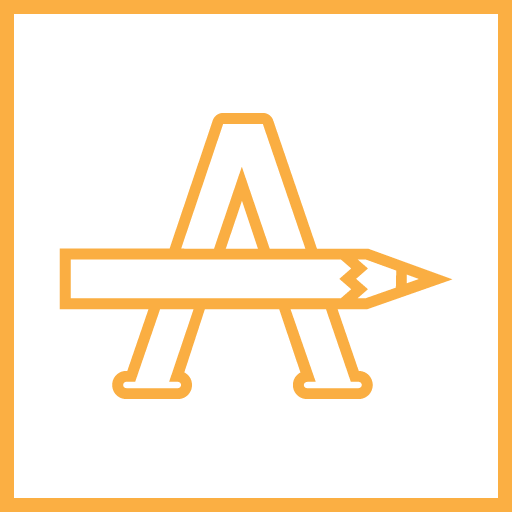 10. If All Else Fails, Just Invent It
Inventing a name (sometimes referred to as a coined name) works best if you have an empty vessel branding strategy. By that I mean you and your team are looking for a blank slate, a fresh name, or a fresh start, with little to no meaning. These names work best for big companies with big budgets that want to totally create and determine their own brand message. Rather than relying on the innate meanings in pre-existing words, some organizations see value in imbuing the new name on their own, driving their own meaning and associations. Other times clients just want a name that sounds credible, "corporate" and helps them fit in and sound credible
Examples of Invented Names
VoyaShort, simple, hard to mispronounce, this name is an instant classic
SynovusFormerly CB&T Bancshares, this name has a Latin-esque appeal
ZellePeer to peer payment solution
Purely invented names are more conservative in nature, sounding corporate in most cases, and requiring an investment to instill meaning into the brand.
They do offer a blank slate and "ownability," making good candidates for banks and large financial institutions.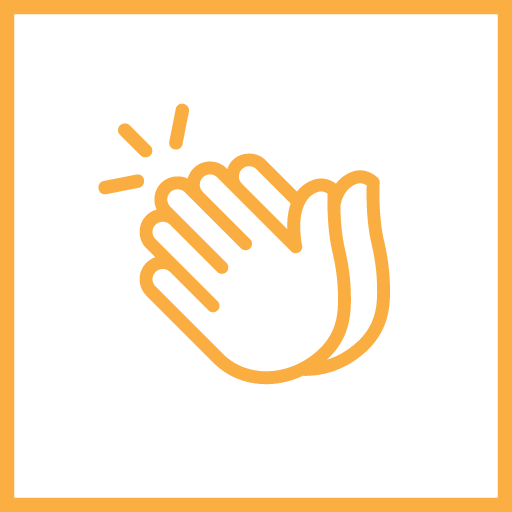 Summing it all up
In outlining these naming strategies, keep in mind that creativity can never be fully categorized and defined. Some of these techniques jump track and overlap others. For instance, Titan could be a positioning word and/or a metaphor. The example of Summer and Chime could be considered emotive and also disruptive. Some "ish" names could also be considered invented or descriptive. The idea here is to empower you with tools to get the brainstorming juices flowing. Don't worry so much about which category it fits in, just leverage these financial service naming strategies to generate more ideas.
Finally, no company naming advice would be complete without acknowledging the important role of having a coherent naming process in place through which to gather, judge, and decide the final name.
What makes for a great name is how it fits your organization's particular branding objective. In our business, we don't advocate a particular style of naming as much as we look for the best fit-to-concept.
Good luck and may your brand name be brilliant!
If this article has been helpful, please feel free to share or click on the logo below to check out our podcast, "Brilliant Branding," on SoundCloud.
---
Brilliant Branding Podcast: Naming a Financial Services Company – Tips & Techniques
Related posts on Company Naming & Branding
Naming Your Consulting Company – Four Key Questions
Naming Your Business – Five Keys to Branding Your Startup
Successful Naming Strategies for Consulting Companies
The Company Naming Process – 5 Steps to a Brilliant Brand Name
With over twenty-five years of company naming and branding expertise, Tungsten founder Phil Davis is a marketing and advertising veteran, having personally named over 250 companies, products and services worldwide. As a sought-after naming expert, Phil has been quoted in The Wall Street Journal, Inc.com, Businessweek, Entrepreneur, and Newsday.
Looking for naming and branding help?
Insight & articles to give you an

edge.