"How to name my business?" is a frequent question most entrepreneurs, consultants, and business owners face when growing their companies.
First of all, branding your business is not advertising your business, it's aligning your business with your core attributes.
Branding your business is not making your business famous – a few million dollars can do that. Naming your business is owning a consistent set of positive attributes in the minds of your best customers. It's building and maintaining a solid, singular reputation.
The public can know about you and it just might be notoriety, fame or even worse infamy. That's not branding in the way most businesses mean it or desire it. Think of Enron, the seventh largest company in the world at the time. They were known, but were they really "branded?" Did they stand for something other than being known as a big company? Think of other companies which are all over the board… K-Mart, HP, etc. They have a business, but what does it stand for? What is it associated with?
To brand a business with intention, and to build that solid reputation, follow these six proven steps. These will inform and guide your process and ensure you stay on track, memorable and relevant as market conditions fluctuate and products and services change.
Name my business in six simple steps:
1. Know who you are
Building a strong brand requires a clear understanding of who you are – this provides your guiding light when faced with a myriad of decisions. So ask yourself what your business is really about. As a hint, keep in mind you are not your products or services but the benefit behind it. Think of the companies that thought they were their products:
Toys R Us
Books A Million
Radio Shack
Linens & Things
CompUSA
So if you are not your product and services, what are you? Let's delve deeper. Brands are all about identity. People long to bolster and solidify their own identity by affiliating with brands that strengthen their own sense of self. And you do that through attributes. In other words, people buy emotionally then justify rationally. Here are just some of the reasons people buy…
It's cool.
It makes me look good.
It's easy to use.
It makes my life simpler.
It's fun.
It improves my status. (Recall the red carpet question: "What are you wearing?")
A true brand is not a product or a business, it's a way of doing business. So the question is how do you do business differently? What is your "special sauce?" What are you doing when you are doing your best work with your best customer?
Knowing yourself helps you to align with your true customer. You won't be swayed to chase opportunities that are not congruent with who you are. We call it "finding your pivot point" – that set of core values around which everything you do revolves.
[bctt tweet="Brands are all about identity. People long to bolster and solidify their own identity by affiliating with brands that strengthen their own sense of self." username="tungstenbrand"]
2. Build your identity on your pivot point, not your products
If your "why" is what really drives your company, shouldn't your identity be built around it? And that starts with your company name. Your business name is the most valuable piece of marketing real estate. Does it reflect your pivot point? Does it point to your core strengths? Does it start or at least nudge a conversation in the right direction?
At a minimum, your company name should be a conversation starter, not a stopper.
It should not be about geography (e.g. Anytown Pediatrics)
It should not be about products (unless you want your business life to be the same as your product lifecycle)
It should not contain arbitrary and unrelated parts (e.g. mashup of kids initials and the dog's name.)
If you have these issues then do it's time to rebrand to realign. We encourage clients to have positive connotation or "ish" names that provide a hint as to how you do what you do. Here are some examples…
Rally House – A place where fans can rally and buy sports and fan gear for their favorite team
Big Earth – A place to buy mulch, garden soil, and rock in volume
TeamLogic IT – A franchise that has a team of helpful techs to figure out your computer and network problems
You can also go with invented names that contain a word part of morpheme that speaks to your pivot point, your true genius.
Brillium – A data platform based on insights into human behaviors
Revecent – A company that drives up sales revenue
Rivion – A firm with a stream of sustainability solutions
You can also make use of metaphors to align your company name and purpose.
Triple20 – A company that hits the mark and achieves the highest value outcomes
Canary Insights – A medical IT platform that warns of potential dangers when it comes to medical reimbursement changes, saving clients from large financial losses
If you want to build a brand that stands for something, a core value, you will need a name that carries and reflects that message.
3. Create a tagline that supports your brand name
Think of the tagline like a rudder of a boat. Your brand is the boat and your tagline is the rudder that steers it. It determines the overall direction of the brand.
If we revisit some of the names, see how their taglines further strengthen and builds the brand message.
Big Earth – Our name speaks volumes!
Brilllum – The power to know better
Triple20 – Targeting Optimal Performance
CollegeSpring – Potential Made Possible
Cermount – Overcoming barriers to employment
Tungsten Branding – Wired for brilliance
4. Build your brand story
A brand name without a story is just a hello. A great brand name should establish a platform that allows you to build your brand message. That's why flashy, catchy names sometimes fall short. You had me at hello… but then what?
Here's an example of brand names we created that lend themselves to a backstory.
EarlyMoments – sharing the gift of reading. Those early years are here once and they are gone. Sharing time with your kids is priceless, a gift you will never get back. And we enable those moments with trusted brand names like Dr. Seuss, Little Einsteins, Disney and Sesame Street stories that your kids will love.
Canary Insights – Have you ever been blindsided by something you didn't see coming? How would you like to wake up and discover half your billings are not recoverable? That's why we created Canary Insights, to be the bird in the mine, warning of any potential danger so you don't have to lose sleep. We'll check out the rules and regulations governing medical reimbursements so you can make adjustments to your billing in real time. When it comes to keeping your revenue flowing, the bird is the word!
Have a brand name that flows into the story keeps your customer engaged, intrigued and involved. Does your company have a compelling story? If not, revisit this list starting at the top. Know your why, match that why with a great name, add a matching tagline and build the story. Do you see how we're getting there? This is how strong brands stand out. They have all the pieces.
5. Complete the package with a strong visual identity
You've made it this far, so don't just go for trendy graphics and current colors. E.g. arbitrary circles, boxes, etc that don't support the messaging.
A great logo should help shape and tell the brand story. The famous Families logo has the i, the l and the i looking like a parent with a child on each side.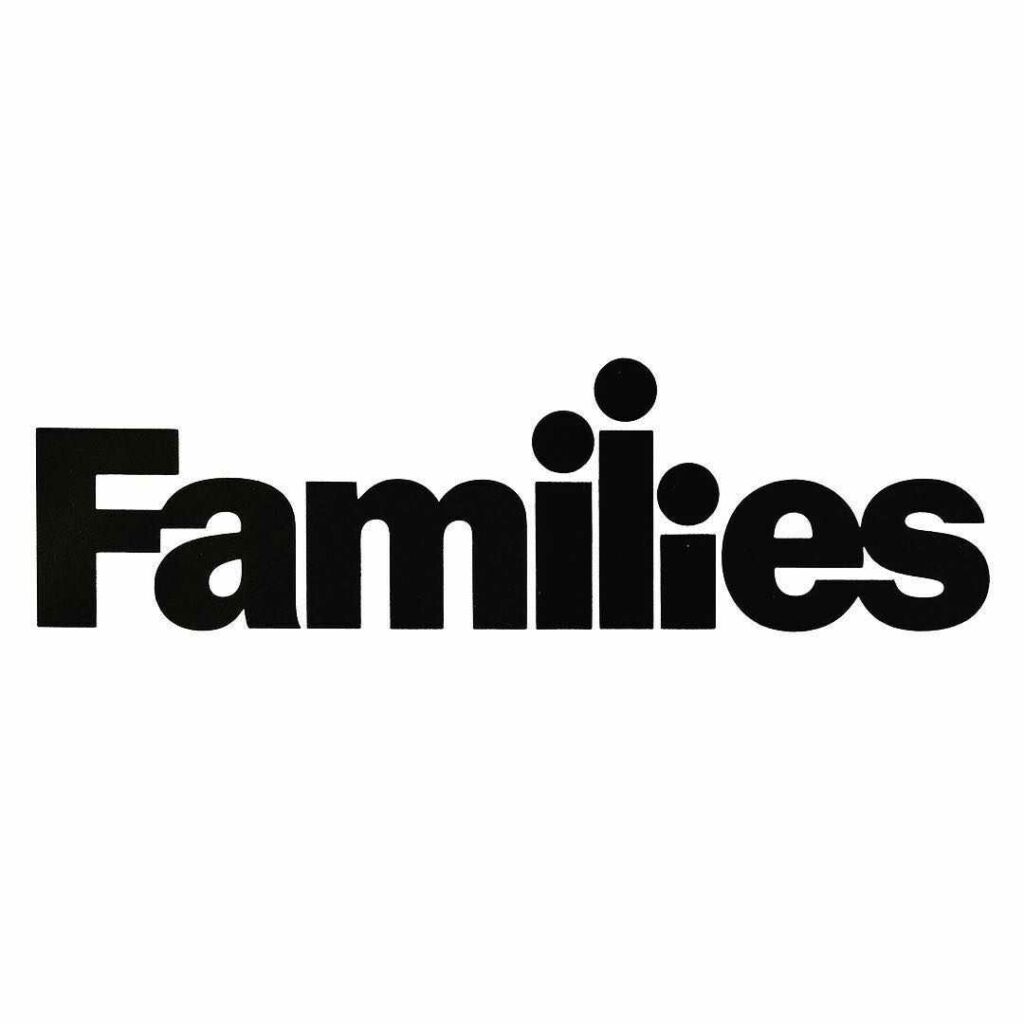 Our Cermount logo, overcoming barriers to employment, has an M looking like the mountains and a swoosh passing over it.

EmberHouse has the look of sparks being rekindled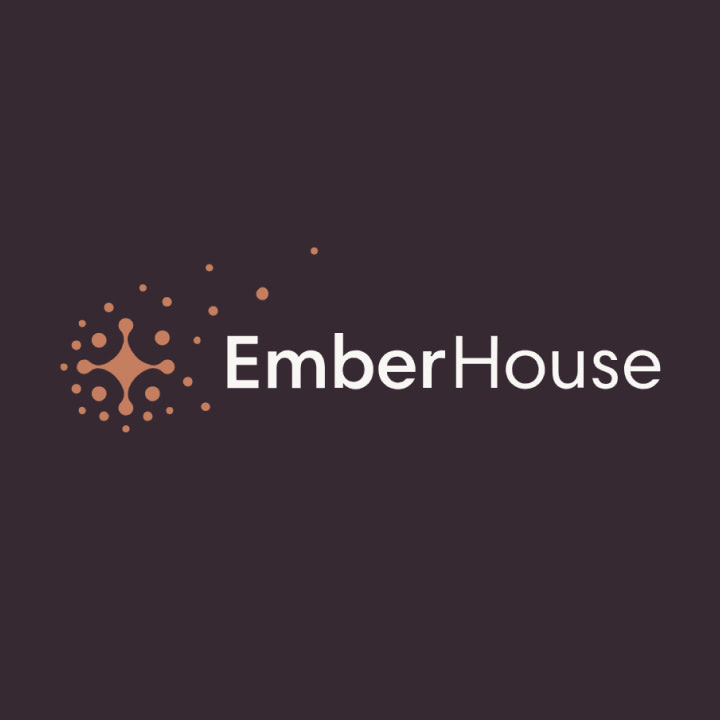 Our Tungsten logo hints at a bulb of bright light for insight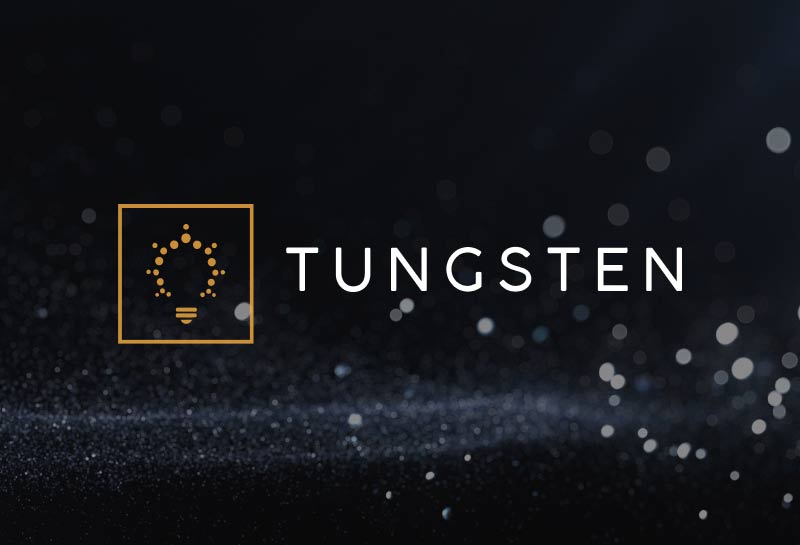 All of these visuals support the brand, just like illustrations support the written words in a book. Make sure your logo does its part to communicate your message. If done well, the logo can serve as a "trigger" for unpacking your entire brand, much like the way the Nike swoosh communicates speed, motion, and activity.
6. Implement your brand across the board
Develop a brand lexicon (marketing language) using related words that further strengthen and tell your story. This helps solidify the tone and feel of the brand.
Tungsten "Lexicon":
bright
brilliant
enlightened
illuminated
clear
clarity
insight
vision
Be creative, buy chotskies/swag that supports your brand. Triple20 could send out a classy, encased dart to a potential client, saying "we're on target." We send out flashlights, light bulb decanters filled with goodies, lighted pens, etc. Be inventive and have fun with it.
Develop a brand style guide that describes the brand voice, examples of the lexicon, examples of the type of photos, images, etc. to use. And have it contain the logo standards. Teach people how to communicate your brand correctly.
Most of all, live your brand. Keep true to your pivot point and your core principles and you will earn that positive association, that coveted place in your client's brain. You won't just be known — you'll be respected and admired. Instead of asking "how to name my business?" you will be asking "how do I handle the growth?" And that's the true benefit of brilliant branding.
With over twenty-five years of company naming and branding expertise, Tungsten founder Phil Davis is a marketing and advertising veteran, having personally named over 250 companies, products and services worldwide. As a sought-after naming expert, Phil has been quoted in The Wall Street Journal, Inc.com, Businessweek, Entrepreneur, and Newsday.
Looking for naming and branding help?
Insight & articles to give you an

edge.