An innovator in the healthcare industry
The Challenge: Creating a brand name that evokes a holistic approach to medicine and improved patient care
Sympova was founded on one simple belief: that patient care and the resulting outcomes should be the primary focus of the medical community. With health care costs rising, the overemphasis on pure efficiency and achieving certain data points and standards often misses out on the more important issues of patient experience and compliance. In other words, what good does it do a patient if he or she does not fully participate in their own treatment and recovery?
With an MBA in finance and over 30 years of patient care experience, Blessy Joseph, partnered with her husband Finny, a registered pharmacist, to chart a different course. They recognized the need for an integrated type of patient management, one based on the Triple Aim approach to client care. This holistic view of medicine promotes the simultaneous pursuit of improving the patient experience of care, improving the health of populations, and reducing the per capita cost of health care.
The "Ah-ha" Moment: Sympova
Sympova speaks to the ability to coordinate and orchestrate the entire movement of people, procedures, protocols, and processes. The Sympova name communicates harmony to what is otherwise a discordant array of confusing data, protocols, and procedures. The name evokes a sense of calm confidence and assurance, qualities both health administrators and patients desire. The marketing lexicon centers on musical terminology to underscore proficiency at conducting business in step with client needs. The "Sym" prefix also captures the notion of sympathy and being sympathetic, understanding, and responsive. The "pova" suffix possesses the look and appearance of "improve" providing another pivot point in messaging the brand.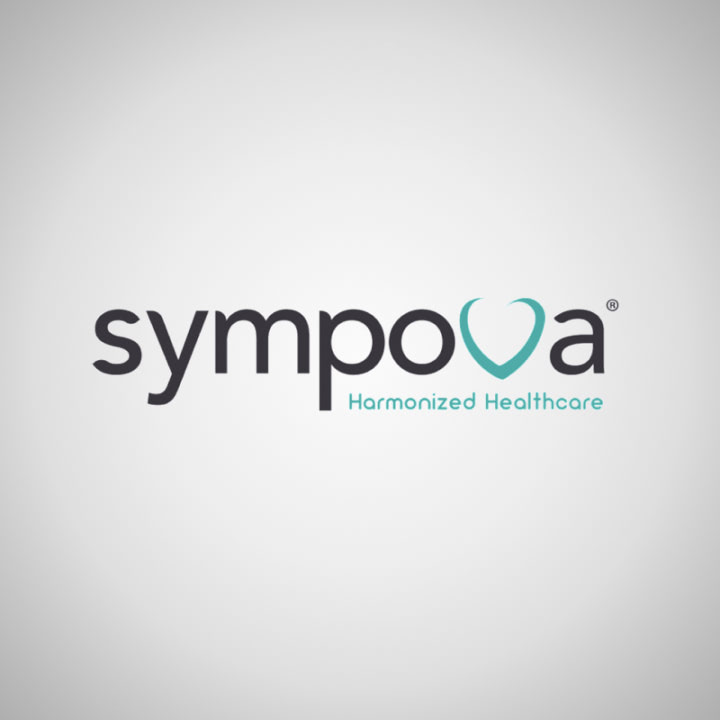 Name Development
Tagline Development
Brand Positioning
Core Messaging
Visual Identity Development
Brand Guidelines
Extensive Trademark Research
Domain Name Acquisition