The Challenge: Rebrand an IT startup to get them on track
When Matchup.io came to us, they had a truly mismatched brand identity. While they helped their users track their fitness goals, others thought they helped users track down new romantic opportunities. Brand names that are well-intentioned, but misleading, are typically the worst type of naming challenges. Potential clients avoid you since they assume you are in a completely different business. You never get a chance to engage them. At least with an invented name, a customer may inquire for more information, but with misleading names, you often create your own obstacles by requiring immediate clarification and explanation about the business you are really in. Instead of advancing the conversation, a misleading name misdirects it. So Tungsten stepped in to help.
The "Ah-ha" Moment: Create a brand name that could keep pace with a growing company
Since the previous name was problematic, we took careful steps to create names that communicated a sense of forwarding motion, fitness, energy, vitality, and health - attributes that correlated with their core capabilities. We steered clear of names that could be confused with other industries, and based on the word combinations we generated, the client blended two of their favorites to create Stridekick! This collaborative effort paid off with a name that now jumpstarts conversations and fits with the overall brand messaging of health, wellness, and fitness metrics. The name sounds strong, confident, and contains just two syllables. They now have the matching .com domain name with room for future growth and expansion.
If you are looking for a brand name that gets you off on the right foot, then consider hiring the bright minds at Tungsten. We'll help you every step of the way, so just email us today.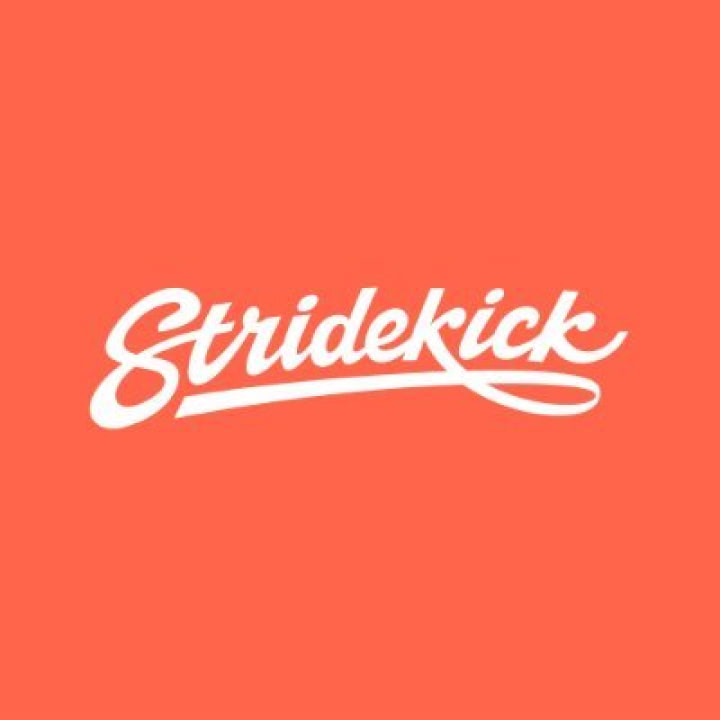 Rebrand Strategy
Name Development
Name Architecture
Tagline Development
Domain Name Acquisition