A retail rebrand that turned out fan-tastic
The Challenge: Transform a geographic name into a national brand
When Tim Liebert came to us he was in a bit of a bind. His fan apparel company targeted his local market and was aptly named Kansas City Sampler. It sold a wide range of athletic gear to avid college and professional sports enthusiasts. He planned to open more stores but with just one small issue.
He wasn't just in Kansas anymore.
This is a classic example of a geographically bound name. These types of company names quickly become outdated, restrictive, and misleading. In addition, having a location-based name says very little about how you do business, or why you do business. It just states the obvious, where you are!
The "Ah-ha" Moment: Rally House
RallyHouse is a great example of an evergreen, or perennial, naming strategy. By employing this type of naming technique, the brand never goes out of fashion. Fans will always want to "rally" and they will always defend their turf and protect their "house." So whether you enter a stadium, gymnasium, or auditorium, you are in the place where people celebrate their favorite teams.
The name also tied subtly to familiar college associations, from sorority houses to student housing. In other words, it could be a place you call home.
The transition from KansasCity Sampler to RallyHouse enabled Tim and crew to make the jump from local merchants to national retailers. From the initial location, RallyHouse sprung up throughout the midwest and east coast with over 64 brick and mortar stores and counting.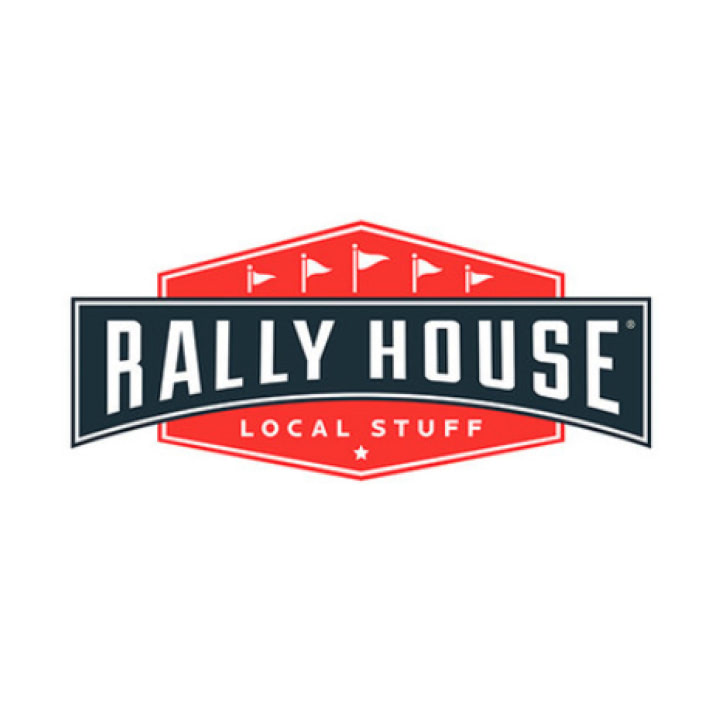 Rebrand Strategy
Name Development
Tagline Development
Domain Name Acquisition