A brand name that screams sanctuary
The Challenge: Brand a play space that's a refuge for kids and parents too
Naming a children's play park sounds like all fun and games, but it requires a touch of brilliance to appeal to both kids and parents alike. This novel, recreational concept combines engaging physical and educational activity for the little people along with comfortable workspace for moms and dads. What's more, the food is actually good for you. What's not to like?
The "Ah-ha" Moment: Dayscape
To capture this fun, yet relaxing sentiment, we looked for intuitive hybrid names that evoked a
retreat-like feeling. Rather than buzzy kid words that portray controlled hysteria, we opted for a
more subdued, yet welcoming vibe that said "Relax... we've got this!" To top it off, we paired the name with a fitting tagline... "Kids thrill. Parents chill." Best of all, the name ticked all the boxes...
● Distinctive and memorable
● Clear from a trademark perspective
● Communicates the right tone of the brand
● Has an available, exact matching .com domain
● Captures the core value proposition of the brand
● Makes both kids and parents smile
Creating the perfect company name can seem like a game of chutes and ladders -- one move forward, two moves back. But with the right help, you can find that great name that truly takes the prize.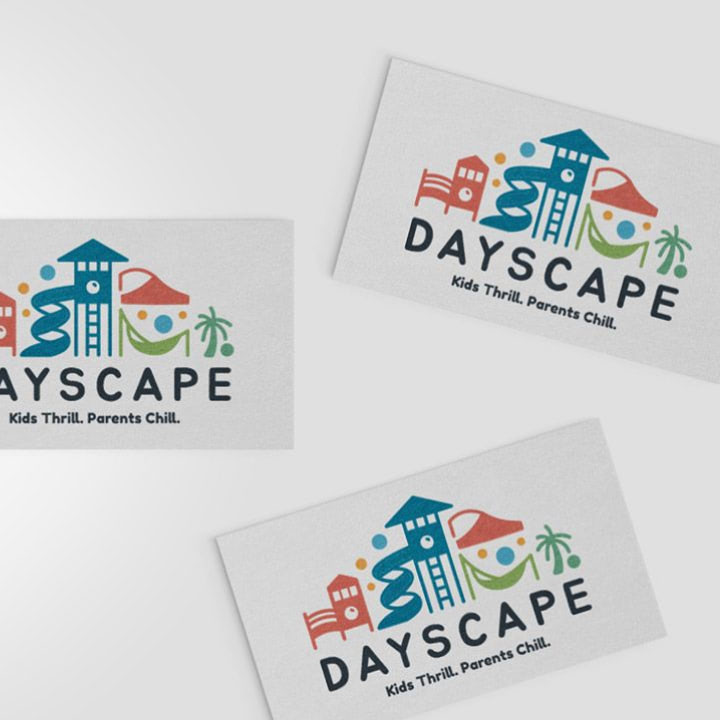 Name Development
Tagline Development
Visual Identity Development
Domain Name Acquisition