A Florida Credit Union that needed a Rebrand
The Challenge: Transform a Florida centric credit union name into a regionally powerful brand name
This Florida-based credit union came to us with a very specific issue. Transitioning from a federal to a state charter meant the signage would have to be changed, and with that, a revised logo was needed as well.
Since most of the expense would be in the signage itself, we asked if there were any issues with the current name. It turned out that...
There was another SunState Bank in Florida
There were dozens of other SunState companies throughout Florida
The credit union might eventually expand north towards Georgia
In a field of look-alike, sound-alike names, what this client really wanted was an identity that would stand out, make a statement, and get noticed. They needed something smarter... and brighter.
The "Ah-ha" Moment: Radiant Credit Union
Brilliant brand names succeed because they connect on a number of levels. Radiant paid homage to the former name but in an entirely new way. It focused on the organization's core attributes of light, bright, cheerful, beaming, shining, etc. vs. the geographic characteristics of the branches.
This subtle shift made a big difference. Now the credit union was free to grow in any number of directions while staying true to its guiding principle of positive, proactive customer service. It was no longer about the state of the locations, but about the state of mind, the ability to outshine the competition no matter where they operated. What's more, the name went from five words down to three, streamlining the brand and simplifying the message.
The design team created a sweeping logo treatment complete with a "sun" incorporated in the negative space. Brand implementation also included a comprehensive package of visual design elements, from credit cards and digital ads to billboards and bus wraps. The result was a cohesive look and feel that reflected positively on the entire organization.
With Radiant as the central theme, related sub-brands were developed, including a nonprofit foundation entitled Rays of Hope™. The interactive chat persona? Say hello to Dawn! With Radiant as the focal point, a supportive and unifying brand "lexicon" naturally followed.
The right company name can serve as a powerful catalyst when aligned with a company's mission and vision, and in this case, it all came together with
Radiant... "The Power to Shine™."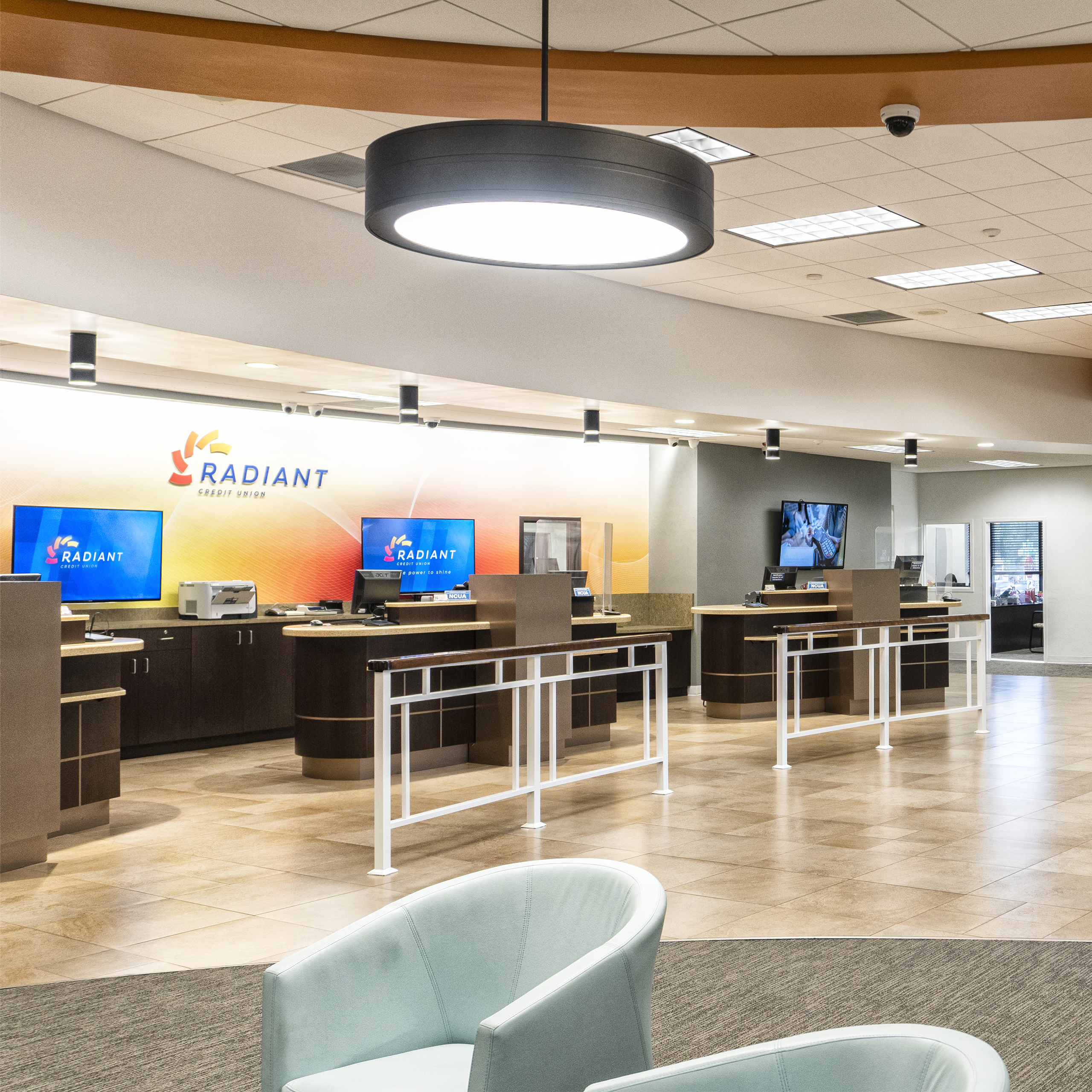 Rebrand Strategy
Name Development
Tagline Development
Brand Positioning
Core Messaging
Visual Identity Development
Brand Guidelines
Domain Name Acquisition