A major rebrand for an IT company with universal appeal.
The Challenge: Rebrand an emerging IT platform to reflect its capabilities
Fast growth companies face unique branding challenges. Maintaining a current and compelling identity is at the top of that list. The formerly named MapD faced many of those issues, including...
● A truncated, acronym based name
● A name-based on industry terminology (Massive Parallel Database)
● A name that proved misleading on first impressions (Map? What map?)
Obviously they were in need of a new direction.
The "Ah-ha" Moment: OmniSci
The key attributes of this brand name were scale and speed. The technology was figuratively and literally a quantum leap. How to capture that in a name?
We play with the concept of "omni" as "in all ways and places," something ever-present and ever available. The pairing of the word proved problematic as there was a lot of competition for that word. The final winner was the prefix "Sci" used as a suffix. Sci is not only the continuation of the word "omniscient," but also the "sci" found in data scientists, underscoring the depths of knowledge and expertise involved in the creation of the platform.
Next, we tracked down the owner of the exact matching .com and assisted the client with visuals, tag lines, and positioning strategy. By aligning the company's core identity with its main value proposition, we were able to help launch and complete this branding mission.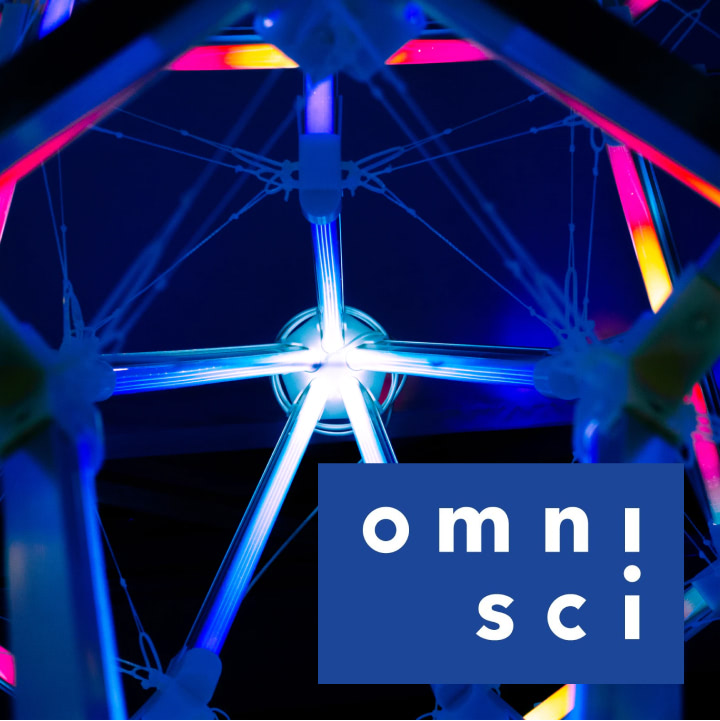 "OmniSci really aligns with our vision of the product and where the market, in general, is going."
Rebrand Strategy
Name Development
Tagline Development
Visual Identity Development
Domain Name Acquisition