An outdoor living retailer
The Challenge: Transform a playground name into a backyard brand
When one of the nation's top sellers of Rainbow Play Systems came to us, he had what seemed like a great problem. His company had become one of the biggest players in the market when it came to backyard swing sets. But for him, the fun was far from over. He wanted to expand beyond a singular product line and become synonymous with the whole "staycation" mindset.
The "Ah-ha" Moment: Create a brand name that emphasized home sweet home
If you've ever been fortunate enough to succeed in marketing to a particular niche, it's both an advantage and a disadvantage. Much like being typecast as a movie actor, consumers will associate your brand with just one role. That's fine if the niche you serve is large enough to continually grow, but with most targeted markets, there is a point of diminishing returns. Once kids have played on a swing set, they are ready to move on. By pivoting from play structures to backyard recreation, Homefield could now expand to sell everything from grills to gazebos, shade structures to she sheds. They could also continue to market to their existing customer base without having to recreate it. In essence, they transitioned from a product-based brand to a lifestyle brand. And when it comes to branding, that's a home run.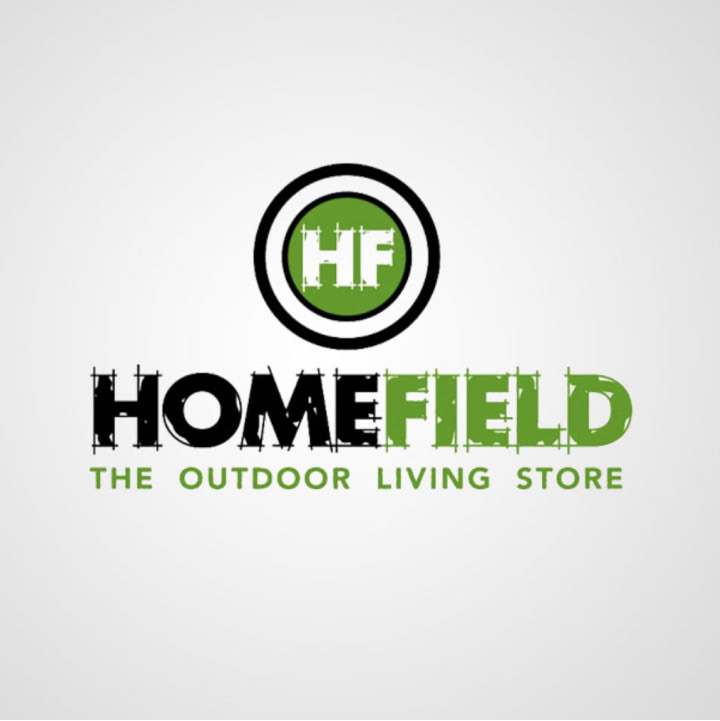 Rebrand Strategy
Name Development
Tagline Development
Domain Name Acquisition