A retail brand for an ag-based network
The Challenge: Growing a national brand from the "roots up"
We first started working with Bethel Farms, the originators of Harmony, more than twenty years ago. They started as one farm in central Florida and grew sod products for distribution in local independent garden centers. As they took on new varieties of grass to grow, they often shouldered the task of promoting the brand name, only to have to compete with other farms growing the same varieties of grass - growing the grass but not contributing to the marketing and branding.
We told them they had a "leaky bucket."
The "Ah-ha" Moment: Harmony Turfgrass
In branding, controlling the name and the language of the concept allows a company to own the conversation. We saw this with PODS. Rather than buying another new variety of grass and promoting/increasing the brand equity for the seed grower, we encouraged the client to create their own brand name, a private label name that only they could use. The result was Harmony Turfgrass.
We designed the logo, tag line, look and feel of the brand. We created the style guide and website and truck signage. In short, we built the brand out and it caught on. Soon other growers became involved and the Harmony brand was licensed to a network of growers. Harmony is now the #1 selling turfgrass in America and is distributed nationwide in Home Depot and Lowe's in both the US and in Canada.
Harmony eventually spun off from Bethel Farms and became its own entity, with its own headquarters based in Sarasota, FL, a new president acquired from Central Garden Products, and sales approaching $100,000,000 in just four years. We further leveraged the grower distribution network of farmers by adding the Hopper delivery system for soil, stone, and mulch. The company continues to utilize our services to create additional branded products and services based on the notion of creating Harmony in the outdoor living experience, one of beauty and convenience.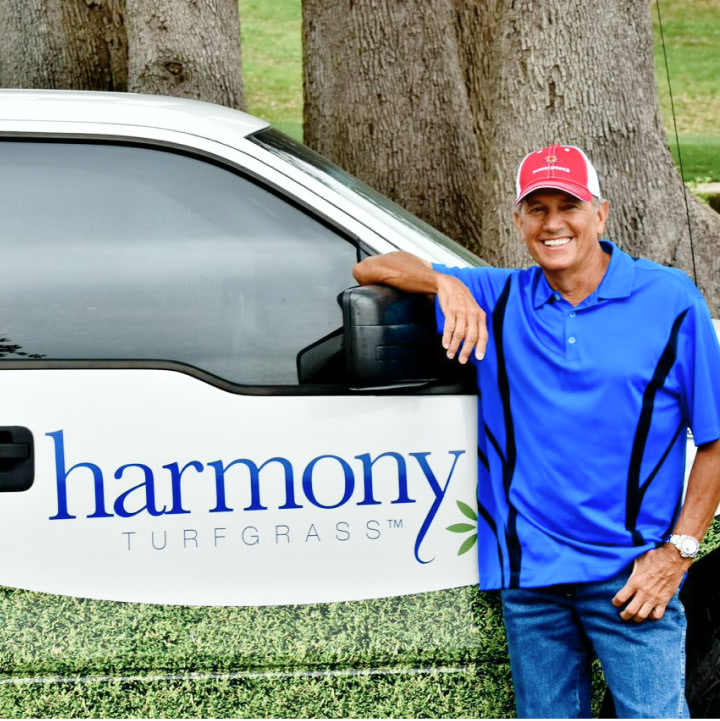 Name Development
Name Architecture
Tagline Development
Brand Positioning
Core Messaging
Visual Identity Development
Brand Guidelines
Extensive Trademark Research
Domain Name Acquisition