A company aimed at digital forensics and e-discovery
The Challenge: Create a cohesive brand name to unite two divisions
Company rebranding is often a result of success, not a failure. When companies grow and thrive, they often expand into new markets and specialties that don't align with their original name. In this case, the client has two distinct divisions, a legal e-discovery firm named Capitol Digital and an investigative branch, entitled Califorensics. The combination of names, industries, and even a bit of geographic reference, led to client confusion. What they needed was a strong, singular, and simplified identity.
The "Ah-ha" Moment: ArcherHall... a name that's totally on point
One of the questions we ask in our intake form is this... "Do you want to fit in or stand out?" It's a simple question with no right answer, it's more of a fit-to-concept. Some clients need to stand out because they are wildly different, while others need to communicate strength, stability, and assurance. This is especially true in the legal and financial worlds.
ArcherHall plays on the established nomenclature of two words, many times surnames, and other times icons of nature. This familiar construct underscores trust and credibility. And while sounding like established surnames, ArcherHall also communicates the notions of marksmanship, accuracy, and collaboration. And there's something to be said about names that just sound good to the ear, and AcherHall has that ring to it.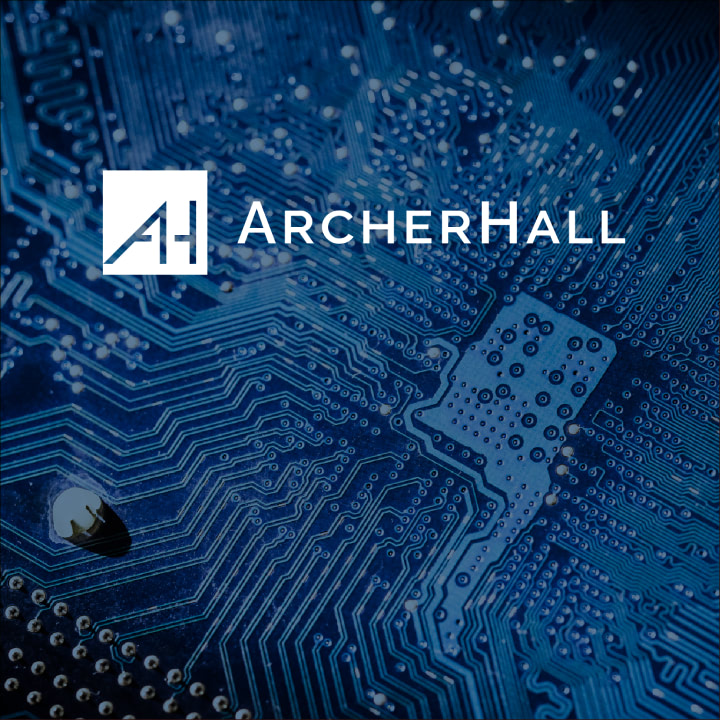 Rebrand Strategy
Name Development
Tagline Development
Visual Identity Development
Brand Guidelines
Domain Name Acquisition