Building a brand for a wealth management firm
The Challenge: Name a wealth management firm that helps to rekindle passions in their clients lives
Most financial service company names sound dull, dry, and uninspired. Our client set out to do things differently - by creating a wealth management firm that focused on the client's needs, not the firm's capabilities. They often worked with individuals who had just suffered through something traumatic and needed to sort through the ashes and find the embers, the forgotten passions of their lives, to rekindle a new and brighter future.
The "Ah-ha" Moment: Create a financial services brand name that exudes a sense of warmth
We used creative kindling to foster a name that sparks the imagination.
The result was EmberHouse.
The word "ember" perfectly captured the client's core essences, the desire to gently coax the client along, vs. bragging about certain investments, plans, high returns, etc. And "house" was a double entendre, meaning quite literally "the house" or financial institution, or "the house" as in the home and place of abode. We further supported by the brand message with the creation of an acronym for their six-step planning process -- I.G.N.I.T.E. (Informed, Grounded, Narrowed, Instilled, Tested, and Enlightened) The client embraced the brand beautifully in the design of the website and collateral. They are now reigniting the lives of their clients with purpose and passion.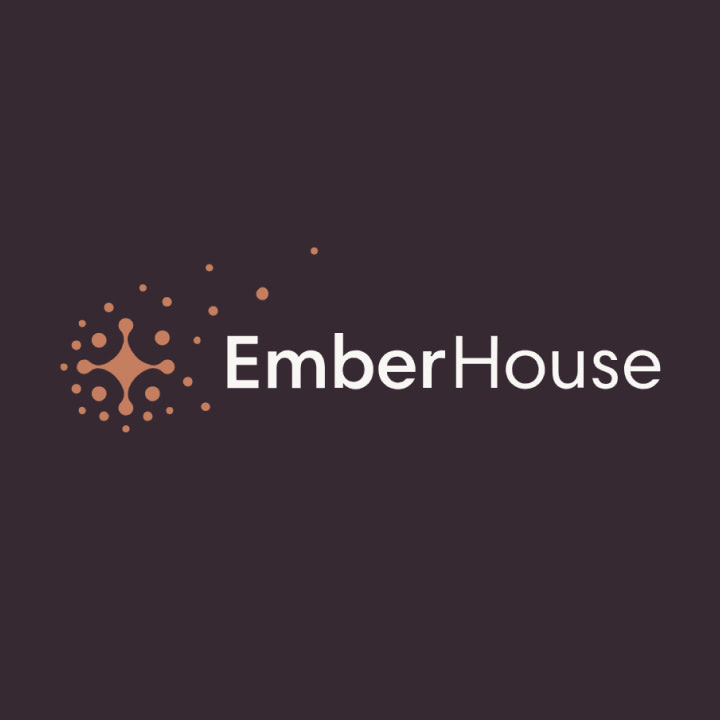 "Thanks again for all your help - your creative abilities are amazing and invaluable to the launch of our new venture. We love love love the name (and acronym) and hope to be good parents to your 'brandchild.'"
Name Development
Tagline Development
Brand Architecture
Domain Name Acquisition