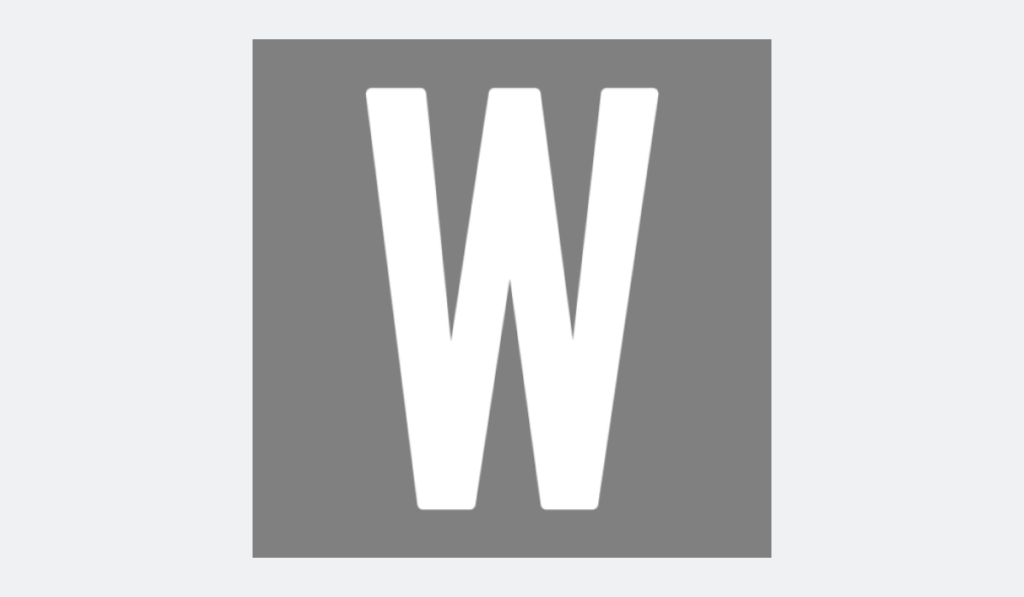 On Monday Rose's Luxury chef Aaron Silverman announced the name of his forthcoming restaurant: Pineapple and Pearls.
The name, Silverman told Jessica Sidman of Washington City Paper, is meant to conjoin warm approachability (the pineapple is said to symbolize hospitality) with elegance (pearls being the quintessential jewel of refinement). The idea is that this second restaurant, adjacent to Rose's and designed, in part, to siphon off some of the nightly overflow, will be fancier and more formal.
Two friends texted me as soon as the news broke (yes, a hot restaurant going public with the name of a new venture constitutes breaking news these days) to weigh in. They both hated it.
I told Silverman later that day that it kind of reminded me of Prince–a forgotten B-side dashed off in that restless period between "Raspberry Beret" and "Diamonds and Pearls."
"I like Prince," said Silverman, in the same, shrugging spirit as someone might say I'll take it, and immediately sought to downplay the significance of the name that had just attracted so much attention. In this low-affect age, one must never appear to care too much about anything, even, yes, a big life decision that might very well determine your entire future.
"The thing I learned about names," he said, "and even before Rose's, when I worked at Momofuku and everyone said, it's weird, it's bizarre—is that in the end, as important as the name sounds, it almost doesn't matter."
Silverman said he hoped that Pineapple and Pearls is "in some way timeless and won't fade with trends."
This would seem to suggest that the name is outside of time in some way, either way ahead of the curve or way behind it, when in fact it fits squarely within one of the hottest restaurant trends of the moment: the ampersand name.
The chef told me that "legal issues" prevented him from his first choice: Pineapple & Pearls. He turned to "and" as an alternative.
As my colleagues Anna Spiegel and Ann Limpert pointed out recently, Ampersands are as common right now in area restaurants as dishtowel napkins and dainty grandma plates (Parts & Labor, Crane & Turtle, The Pub & The People, Barrel & Crow, Fig & Olive, Meats & Foods, Ivy & Coney, Villain & Saint, Barrel & Bushel).
The chef insisted that there was no self-consciousness in his long and difficult naming process, but did allow that the presence of certain "cool bands and restaurants in the past couple of years with ampersands" might have "subconsciously" influenced his decision.
Like fashion, restaurant naming goes in quick-moving cycles and speaks to the pieties and pretensions of the culinary moment.
There is typically not a single, dominant trend but several simultaneous ones, reflective of the fact that fads are, by their nature, always in the process of fading and emerging and that the scene in a city as big as this one is too polyglot to be confined to a single trend.
A decade ago, it was single-word names that sounded faintly exotic and that no one could pronounce or define (Zaytinya, Oyamel, Ceiba, etc.). Also hot: names that acknowledged the chef's guilt over the offspring he rarely got to see, given all those long hours in the kitchen: (Marcel's, Restaurant Eve, Brasserie Beck, Farrah Olivia). In recent years, restaurateurs have had a fascination with vowelless configurations that reflect the ubiquity of text shorthands (BGR, STK, GRK, DGS, MXDC, GCDC, DBGB, GBD, WTF).
Right now, there are three trends, as far as I can tell.
Not quite as hot as the ampersand name, but still highly popular, is the single-word name that bespeaks solidity and a lack of fussiness—something that does not require explanation but is instantly and eminently graspable (Table, Range, Flight, Barrel, Brine, Clarity). Take the name Clarity, which can be made to speak, here, for the group. That's the name chefs Jonathan Krinn and Jason Maddens gave to their new restaurant in Vienna. Stare at the word for a while. Say it aloud a couple times. It sounds like a lifestyle drug, not a place you'd think to go for a delicious meal. It's not evocative, or transportive, it doesn't conjure a time or place, it doesn't put you in mind of a dish or style of cooking. What does it connote? Retrenchment. Not the lowering of expectations, necessarily, but the narrowing of possibilities. It is a name that seems intended to appeal to diners who eat out a lot, jaded types bored with the scene. If you have grown tired of other restaurants and their promises, of menus that draw from every corner of the globe and meals that consist of a half-dozen dishes that don't go together, do not despair; come to us. We will give you clarity.
A similar directness, of purporting to cut through the clutter and/or bullshit, marks the category of names beginning with a definite article—the The names. The Partisan. The Hamilton. The Dignitary. The Red Hen. The Riggsby. The Dabney (forthcoming). Here, again, we are in a realm of names that want nothing to do with evocation or transport, and, in fact, could just as easily stand atop some overpriced apartment complexes. We are not going to attempt to dazzle you with the exotic or the esoteric, these restaurants tell us. What, pray tell, is a serow? Who without consulting a search engine knows what doi moi is or was or does? Whereas you are made to feel as though you know exactly what you are getting with a The. The definite article speaks with a blunt directness: this is the plan; this is the mission.
Though in the case of The Riggsby some mystery still obtains. For instance: Who is this Riggsby? And what fresh new breast of the new world did he glimpse when he laid eyes on the musical delicate creature who caused him to ditch his surname for something more magical and moneyed? The certainty and seeming security of the name The Riggsby is reinforced with a throwback menu that includes not a single dish of pork belly or take on ramen. Let others play their cool clever games of defamiliarization, says The Riggsby. We want you to feel safe and warm in the protective embrace of that <emThe.
Curious to learn more about the factors at play in the process of naming ambitious, high-end restaurants, I reached out to Paul Ruppert, who owns Crane & Turtle, along with a fleet of other small, quirky spots in the city, and has been on the scene for more than two decades.
Rejecting the notion that an ampersand name is trend-humping, Ruppert suggested that there's an enormous value in giving a restaurant a name that "looks and feels current."
There are two primary ways that restaurants communicate, he told me. One way is from the inside, via such things as the design of the space and the menu: This is how the restaurant conveys its personality, its mission, its theme. Naming is so important, he said, because it is a way to signal from the outside, before anyone ever walks through the door.
In the case of Crane & Turtle, the value of that ampersand, Ruppert said, is that it sends a signal to investors and potential diners: here is a restaurant that will be chef-driven, that will look cool and contemporary, that will speak in the culinary language of now.
With his newest restaurant, set to arrive in Petworth sometime this fall, he told me that he steadfastly avoided thinking in ampersands, the's, and single-word names of evocative rusticity. Unlike Crane & Turtle, with its Japanese-French menu and entrees in the high 20s, the project is not ambitious, trendy, and expensive. So Ruppert went old-school: Slim's Diner.
Slim's will not be a chef's upmarket rendering of a diner, à la The Majestic in Old Town Alexandria or the now-shuttered Shoo-Fly in Baltimore. There will be no reinventions, no riffs, no tweaks. For that reason, Ruppert said, an ampersand name would have been wildly inappropriate; it would have sent the wrong signal, raising expectations for the kind of food being served. So, he chose to honor a man named Slim who has worked for him for 25 years and "never met a stranger."
I asked Ruppert what would have happened if he had given Crane & Turtle a name more along the lines of Slim's Diner.
He made a noise over the phone that sounded a little like a growl, and said that it would have only created confusion.
Yes, he said, it was important to him to have a name that was different and interesting—and he thought that Crane & Turtle was both—but he suggested that, with a high-profile restaurant, this sense of something interesting and different had to be accomplished within established boundaries and conventions, and speaking in accepted codes.
We tend to think of the restaurant world as an essentially creative world, one in which owners and chefs and designers are given license to express themselves unconstrainedly. There is a measure of truth to this, especially if you compare the restaurant world to the larger business world, where, notwithstanding the success of iconoclastic companies like Google and Facebook, "creatives" are tapped to develop "content" and slick-talking shamans are forever talking about "thinking outside the box." (Which of course presupposes that there is a box to be thought outside of, a tacit admission of an already-established limitation; the real creative person says, "what box?")
In fact, though, the food world is inherently and relentlessly copycat and faddish (cf. chefs turning to food trucks, the trend of restaurants opening on the outer edges of downtown, the explosion of hipster Asian cooking.)
Or, as Phillip Davis, the president of Tungsten Branding, a North Carolina-based branding and name development company for start-ups and entrepreneurs, puts it: "fish still swim in schools."
"Really creative names," he said, "are perpendicular to trends." And most businesses don't want to be perpendicular to trends; they want to be congruent with them. He likened a creative name to the "kid in school with a white pressed shirt and tie. The really creative kid is the oddball kid."
Davis said the first question he asks of potential clients is, "Do you want to stand out or do you want to fit in?"
The great majority of these clients respond that they want their business to exist apart from the herd, and talk to him in excited, sometimes grandiose terms of their plans and dreams. By the time they come to the end of the branding process with Davis, however, most have changed their minds: they would rather fit in.
"There is absolutely an inherent risk in standing out," Davis said.
And because it's his job to minimize risk for the people who pay him, he generally advises his clients to "follow in the footsteps" of the existing "nomenclature."
"I tell people: when you do something different in the name, the product has to be tangibly different, so that the aha! of what you're doing matches the aha! of the name. It has to be measurably different from other, similar business or experientially different."
When he frames the matter for his clients like that, Davis said, they begin to understand the enormous pressure they will be subjecting themselves to in stamping themselves as different from the herd. Better to sound like everyone else, they reason, and strive to carve out a small niche in the marketplace by putting out a useful, high-quality product.
"Otherwise, it's like someone at a cocktail party who raises his voice to speak," Davis said. "OK, you've got our attention. Now what?"
About Phil Davis
Brand Naming Expert
With over twenty-five years of company naming and branding expertise, Tungsten founder Phil Davis is a marketing and advertising veteran, having personally named over 250 companies, products and services worldwide. As a sought-after naming expert, Phil has been quoted in The Wall Street Journal, Inc.com, Businessweek, Entrepreneur, and Newsday.