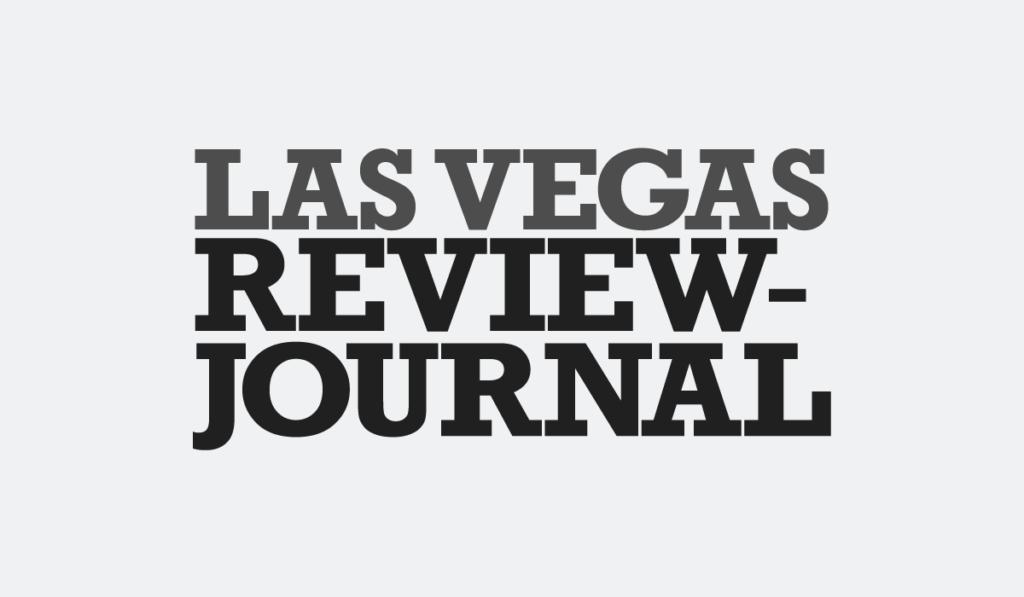 WRITTEN BY: Matthew Crowley
First came the slogan. Then the ads. Now the beer.
The Las Vegas Convention and Visitors Authority will introduce a limited-edition #WHHSH beer during a promotional party Saturday and Sunday at the Ingleside Inn in Palm Springs, California. The event coincides with the Coachella Valley Music and Arts Festival, which will run Friday through April 24 in Indio, California.
The initials on the black-label beer, brewed by Las Vegas-based Tenaya Creek Brewery, stand for "What happens here, stays here," the famous tagline advertising agency R&R Partners created for the Las Vegas Convention and Visitors Authority.
In a statement, the authority said the beer will be the first of several #WHHSH products. It will be available only at select Las Vegas-sponsored events.
"If you imagine Las Vegas and 'What happens here stays here,' you think of freedom, you think of excitement. It's in our brand DNA, it's almost a state of mind," said Caroline Coyle, the authority's vice president of brand strategy. "The #WHHSH beer is a fun product, it's something you might have when you're out having a good time at one of our nightclubs, or one of our dayclubs or when you're watching a sporting event. It's an element of the fun we provide here in Las Vegas and it's also something we can introduce to people in our activations and special events across the country."
She pronounced the beer's name like "wish" and suggested it might provide wish fulfillment — capturing the taste of a good time in Las Vegas.
"Have you ever said, 'I wish I could bottle that feeling'? That's one of the things we're hoping to do here," Coyle said.
Phillip Davis, founder of Brevard, North Carolina-based Tungsten Branding, said the beer makes a two-dimensional pitch (print, video advertising) three-dimensional and sensory. Walt Disney theme parks have used a parallel tactic, he said, pumping in scents — salty sea air on a "Pirates of the Caribbean" ride or fresh-baked cookies on Main Street — to heighten experiences.
"You're adding taste, you're adding sensation," Davis said of the #WHHSH beer. "And that it's beer befits Las Vegas' overall theme for being adult-oriented. They're not doing it on a soda. It's ingenious on several levels."
The hashtag, a signpost on Twitter, and initials serve as an insider's wink, Davis said.
"Adding a twist to a twist creates more of an inside joke," he said. "If you get the twist on the twist, it makes you feel like more of an insider, more part of the 'it' club."
R&R Partners told Advertising Age online that invitations to the party were sent by email and through social media to "celebrities, influencers and everyday festivalgoers." The magazine added that the beer will be given free to attendees, expected to number 400 to 600 each day.
Coyle said she hoped the beer's vibe would inspire Coachella partygoers to visit Las Vegas in person. And Davis said the beer could be a jumping-off point for other branded products.
Perhaps, he said, the next giveaway could be a disposable short-term cellphone, so calls that happen in Vegas, could stay there.
"I'm surprised they didn't partner with Snapchat," he said, referring to the social messaging platform on which messages disappear shortly after they've been read.
About Phil Davis
Brand Naming Expert
With over twenty-five years of company naming and branding expertise, Tungsten founder Phil Davis is a marketing and advertising veteran, having personally named over 250 companies, products and services worldwide. As a sought-after naming expert, Phil has been quoted in The Wall Street Journal, Inc.com, Businessweek, Entrepreneur, and Newsday.