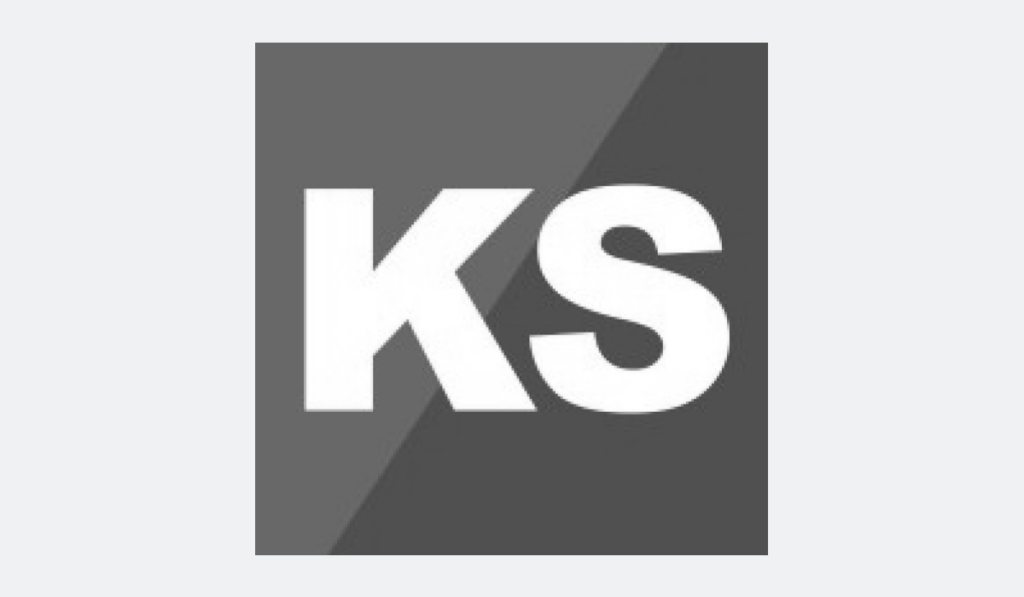 What's the right domain name to use as your web address?
In this post you will get 21 tips to choose the right domain name for your business in the new top level domain (TLDs) space. To help me out I got valuable input from some of the best naming specialists in the world. They spend their time brainstorming new brand names – and domain names is a natural part of their conversation with clients. In this post we will talk about naming architecture, nomenclature, dropping vowels and much more to understand what goes into a great domain name.
The basics you need to understand about brands and domains
Here is what any business fundamentally needs:
A great brand name.
The best domain name so your web address supports the brand story.
So why is the brand name so important – and the web address to go with it ? "Hi, I'm …. from ….." The brand name is literally the first thing to come out of your mouth every time you pitch your business. And your domain name – in the shape of a web address on a business card – will usually appear in the slipstream. That's why your domain name – together with any other element – should support the story you tell. Just imagine that you have 30 seconds to pitch your cool new fictitious digital agency Headline Results, which "can be found at …..www.headline-results.net". Best new agency in the world according to you, but not a domain name as ambitious as your pitch. …The story collapses.
When does a brand name turn bad?
It's not easy to come up with the right brand name. While ambitions are surely high to come up with the right name, often though the name creation process isn't handled well. Here are ways it can go wrong:
It's created in a boardroom environment, where employees throw up random names on a whiteboard
It's based on what's available as .com.
It's based on input from friends over your sponsored dinner.
Yes, there are businesses which make it even with a bad brand name (call a movie database for IMDB?) ….
Or a bad domain name (I'm looking at you, del.icio.us). That's why it's recommended to get help from a naming expert. Enter the naming specialists… This blog covers how the new top level domains can help businesses like yours. I therefore thought "why not bring together some of the best naming experts in the world – people who help global brands coming up with their names – and have them discuss how to use the new top level domains to tell the story?". In this post you will get advice directly from the specialists. They have helped businesses such as Nike, Apple, Nestle, Pizza Hut, Nintendo, Audi, IBM, General Motors and many more to come up with their names for brands and products. Their insights and my research on the topic landed 21 tips, which will help you picking the right domain name for your business, product or service. I admire the creativity of naming specialists. Their way with words and meticulous research is impressive. If you want a behind the scenes look at how a name is created, then you should check this excellent case study featured in New York Times. Anthony Shore (one of our contributors) is given the task to come up with a name for a virtual-reality service – a mind blowing tour de force in naming land.
What is a good brand name?
One of Europe's leading authorities on branding, Jean-Noel Kapferer explains:
"The brand's name is often revealing of the brand's intentions. It is a powerful source of identity and helps to project the intended image of the product against the competition and in the process of positioning a brand in the minds of the target audience. In overcrowded markets with narrower segments, brand names play a crucial role." – Jean-Noel Kapferer
A great brand name is crucial to make you stand out in most industries. +500 new top level domains inside the last 700 days With the biggest expansion of top level domains ever – +500 over the last 700 days – there have never been so many alternatives to the traditional domain extensions – notably .com domains. Overnight the playing field just got bigger. But when will the new extensions work as well (or better) as a .com domain, and when should you avoid using them? 21 tips to choose the right domain name in the new top level domain space
The following 21 tips will help guide you to select the most representative web address for your business:
TIP 1 – Think it through whether to use a .com or a new top level domain
Let me make it clear that I'm not biased whether to choose a .com or a new domain extension. .Com is recognized worldwide as the most trusted domain extension, and the primary recommendation by any of the naming experts. But I do think that the new top level domains add freshness to a brand, can be more descriptive of what you do and provide a creative space. Besides that, acquiring the right .com could set you back thousands of dollars, while most options are still available in the new top level domain space. I asked Phil Davis, a world renowned naming expert, what his thoughts were on making the choice between .com and the new domain extensions for your business. Phil is an Inc contributor and has named 250 businesses and products at his consultancy Tungsten Branding.
Phil Davis
"As a general rule, I advise my clients to go with a .com, since it's the default behavior of most internet users to type that extension. When using a new TLD extension, you, as the business owner, are doing the heavy lifting in helping to promote and educate the public about that extension, and it can prove disruptive to your own message (e.g. having to stop and explain that the name ends in .xyz vs. .com) I would wait for a significant precedent to be set in the market to pave the way before using the extension, which may happen at some point. The .com domain name will be the "downtown" real estate for the foreseeable future. But it's not to say that attractive "suburbs" might not pop up and offer novel and attractive alternatives. Until the extensions become more widely used, accepted by consumers and advertised by major players, I would take a more wait and see attitude.
If the exact matching, or closely matching .com is not available, a small business might consider a TLD name that ends with a descriptor phrase from their business name. For example, if BigMikesPizza.com is taken, and several variations around it, then BigMikes.Pizza might prove to be a viable alternative. Keep in mind these new TLDs are still novel, and not what consumers are used to typing. So you would need to be the kind of business with a close knit client base that you could communicate with directly, and underscore that the .pizza is the extension."
I think Phil's advice is sound. A .com is always a solid solution, but you should not ignore the potential of some of the new domain extensions. While .com is one option Maria Cypher from Catchword (helps Starbucks, McDonalds, Xerox, Cisco and many more global brands) emphasizes that cTLDs (country code) have been used successfully in the past, and the best new gTLDs could work the same way:
Maria Cypher
"Another option is to choose either a ccTLD (country-code TLD) or new gTLD. Several ccTLDs—in particular .ly (Libya), .co (Colombia), .me (Montenegro), .io (Indian Ocean), and .tv (Tuvalu)—have become widely used and accepted in recent years, especially within certain industries (e.g., .tv for companies associated with television or video). The embrace of these ccTLDs is an indication that the more logical and usable new gTLDs will gain acceptance—though we also predict significant consolidation in the gTLD field; many will fall by the wayside. New extensions with likely good prospects include .web, .shop, .music, .eco, .app, and .blog.
Individuals and businesses that don't expect to expand outside a particular region can also consider geographical gTLDs like .berlin, .nyc, and .london."
Naseem Javed
Naseem Javed from ABC Namebank is a world recognized authority on corporate nomenclature (principles of naming) working with Fortune 500 clients such as IBM, General Motors and KPMG. He wants corporations to dig deep to understand the overall strategy before deciding on going for the new domain extensions:
"The critical recommendation is to have a professional name evaluation done on the candidate names to determine all this in advance. Most solid and well structured .com's are extremely valuable and equally 30% of the new TLDs will not survive for being poorly structured and outside the rules of corporate nomenclature.
Naming, either global or regional has now become a serious game for serious players. Naming for power and creating market domination cannot be achieved by toying with domain names at random, it required in-depth-analysis and distinct knowledge of corporate nomenclature."
Shannon DeJong
Shannon DeJong, director of creation, at brand agency WHO adds that brand positioning decides what is possible in domain name country:
"What's the brand personality and positioning? Do they need to communicate 'girth', professionalism, 'big boy player' or large firm in the field? Then a .com is going to be more important and they might be inclined to avoid the new extensions and pony up for the original domain. Is it a playful, youth-targeted startup that can afford to be less conventional? Then the new extensions might come into play – and that's an exploration that should parallel naming, if possible. I'm seeing extensions like ".actor" work great for individual artists, but is that the same for bigger brands? No. It all depends on size, strategy, need."
TIP 2 – Make sure your domain name is easy to remember
Which one of these domain names is the most difficult to remember?
tchm.com or tchmedical.com
The second one is easier to remember because of the word "medical". People would recall "tch" and "medical" better than simply "tchm", because one version has a real word, while the other is shorter but is a pile of characters.
Liz Castleman
Liz Castleman has developed brand names, taglines and naming strategies for businesses over the last 14 years. Clients she has worked with include Pfizer, Microsoft and Siemens, but also smaller ventures. Regarding memorability she has this to say about startups looking for the perfect domain name for their business:
"My overall recommendation to them (Start-ups) would be to select an extension that is simple, and works to clearly support the name itself, which is where the focus should be.
In some cases, .ly is used to further play off or compliment a name. For younger start-ups or brands who want to (further) convey a fun, engaging tone, that feels like a good strategy. In general, keep it simple. Consumers just want to quickly find where they're going, on and offline…For existing brands who might decide to change their domain extension (or overall domain name strategy), I don't think they would face any trouble or see any consequence by doing so. Brand affinity is so hard-wired that people will find them regardless."
TIP 3 – Let the domain name explain what you do
One classic naming tip for your .com is the following : "Use at least one dictionary keyword". The idea here is that you include the generic term in your brand name (or in your domain name), with the aim to have Google rank you higher. Secondly, you make it easier for users to identify what you offer. In my opinion though the disadvantage of including a generic term will make your brand name less distinctive. When I founded EuropeanDomainCentre.com in 2003, we focussed too hard about search engine optimization, and too little about having a distinctive profile. Liz Castleman comments : "Yesterday I was talking to a client in NY, who's naming a new e-commerce platform, and she was insistent upon having a descriptive one or two word brand name that has an available .com. A near impossible feat these days, especially in the technology space! I pointed out that people don't tend to search for companies or brands the way they used to. They generally use Google to type in their request, often followed by a relevant keyword. I also suggested that if there's a particular name she is interested in, that we explore a simple one or two word modifier, in order to secure the .com domain." But you can have your and eat it too . This is where the new top level domains really come into use. Example : Lets say your name is Ben Johnson, and you offer a golf training course. You don't have to call your brand for Ben Johnson Golf Training to ensure that the term golf is part of the web address – BenJohnsonGolfTraining.com. Do it short and sweet with BenJohnson.Golf. Katarina Nilsson from Swedish naming agency Eqvarium (Scandinavian clients include Rynkeby, NCC Nordea and Electrolux) says:
Katarina Nilsson
"Register the name together with a descriptive component on your preferred domain, and register your name on one or several of the new domain extensions which are relevant to your business.
For example: www.aniaradentalcare.com and www.aniara.dental."
So which of the new top level domains are relevant for your business? While a yoga instructor might need only to register their .yoga, there are other industries which have some work to do. E.g. if you're in real estate you have 17 different options such as .property, .estate, .realestate and .realtor (plus dot city top level domains such as .london), while other industries have a much more simple task. But it's important to secure the domains which are close to your brand. You can see the list of all +800 domain extensions in this infographic. Mark Gunnion is a legendary namer, who has worked on names and taglines for Procter & Gamble, Seagram's, Nike and many other global brands. Here is his take on the use of industry domain endings :
Mark Gunnion
"My main advice in using the new names would be to pick one that is relevant to your industry, company, or product in its implied content, and not to use it as a building block of the name itself….Consumers are sophisticated enough to understand that what's on the right of the dot means something, they know it's not part of the name. But if the addition adds meaning and helps explain the product or company, that can be an asset, almost like a mini-tagline or descriptor – for example, Blip.tv or Turntable.fm. To explore the field and to have a sample for my clients, I recently picked up Namer.guru, for example.
People know that after the dot will be some indication about the history or meaning of the name. I think the dot.com ending will be a "default" in many people's minds still, for another five years or so, and will represent the "established, old-school" members of the internet age, but mobile and the apps world and the new TLDs are already breaking that down, and you can't reverse the entropy of that change."
Margaret Wolfson has helped out businesses with naming in numerous industries such as technology, food and beverage, healthcare, consumer packaged goods, and non-profits. She is the founder and chief creative of River + Wolf, a product and company naming agency based in New York City. As Mark she thinks that one of the new extensions can work better than a mediocre .com:
Margaret Wolfson
"If an exact match dot.com is not available or too costly to purchase, a smart workaround is to add an extension. In fact, a well-chosen extension might even help better position your company or product, particularly if you use a keyword relevant to your industry. As a rule of thumb, it is far better to add an extension to a terrific name, rather than go with a mediocre name for the sake of an exact match dot com URL."
Non English domain names How about non English new top level domains? In the new TLD space you can now get domain names 100% in Chinese, Arabic, French, German and Spanish. Werner Brandl is a German naming expert based in Munich. He has created names for global brands such as Audi, Toyota, BASF, Wrigley and many others. While most of the new top level domains are in English, he points out that some other language TLDs do have potential:
Werner Brandl
"Does the English top level domain suit your markets and your target groups? If there is a localized version, you have to ask yourself the same question, with some of them being rather long-winded and clumsy. But with a strict positioning this can be a fitting way to go. Do you want to set an example different from established players? Then one of the new (and unusual) domains might be a good way to position you as standing out from the crowd."
TIP 4 – Research how to stand out in Google
While Google tests "breadcrumb ranking" instead of displaying the website URL, most Google searches still show the web address. With so many similar Google results a new top level domain is a way to stand out. Liz Castleman says : "To me, search has changed, or rather the way most of us search. So, my advice to brands is to keep the focus on what's on the left side of the dot, and to keep the extension as clear and direct as an actual physical street address; some of the new gTLDs do just that, by using country code, or other words that help clearly describe the brand, or its location, or intended use." When doing a Google search for "creative digital agency" the circled result in the SERP (Search Engine Results Page) below stood out. Why? Because they were the only not .com result, and they used the web address creatively.
Four steps to test how your result will look in the SERPs
Here's a way for you to test, how your result would look using a different web address.
Do a search in Google for a search term you want to rank for. E.g. digital agency London. The top result shows the following Google My Business listing (formerly Google places)
Take a screenshot of the results with a tool such as SnagIt.
Go to SEOmofo and use their Google rich snippets tool. Insert your description and see what your snippet would look like in Google. Our made up agency Headline Results would look like this
Cut it out with SnagIt and place it together with the other agencies on the list. Does it stand out?
TIP 5 – Make sure that the domain name tells your story offline
A typical adult is exposed to 600-625 ads every day according to a study from Media Matters. Half of these are from traditional media (radio, TV, newspapers, magazines, road signs etc.). How many milliseconds do you have for them to remember your message – and the domain name? Even if you don't do traditional advertisement or get quoted in a magazines, your domain name will be part of your offline story on business cards, your banner stand, your van, catalogues, invoices etc.
Jill Stanewick
Jill Stanewick, Naming Director at Tanj Branding (They were the ones coming up up with the Wii name for Nintendo) has the following thoughts on using your domain name offline:
"Choosing an alternative domain extension can be a great way to get a pure URL for your name while also adding either some personality (think .boo or .you) or additional context (think .faith or .style).
But before you nail down your name and extension, it's important to think about how they will work together. Where will the URL be seen? Will it primarily be in links online, or will it be found on billboards and other printed collateral? If the latter is the case, consider whether it will be clear that the string of letters is a URL. More conservative folks may want to stick with shorter extensions that will allow the URL to look more like the traditional .com and .org domain names."
Here are a couple of examples found at inthewild.domains. And here is a creative example of a business card telling the story perfectly: .. . And then check the back of the business card.
TIP 6 – The domain name should preferably be short
Shorter domain names are just more memorable. An advantage with some of the new domain extensions is the obvious "domain hack" (see TIP 12), where you can get rid of 4-5 characters (.com, .net, .org etc.), while communicating the same. Rose Linke from California based A Hundred Monkeys has helped Timberland, Nike, Amway, Jamba Juice and many more coming up with names. I recommend their blog which is full of naming and renaming case studies. Very inspirational. This is what she has to say about short domain names.
Rose Linke
"Our clients often want 'thename.com' which is not available or is being held hostage for an insane sum. But we rarely have to stop them from getting a hyper long hyphenated hyperlink. Our clients always want something short. What this usually means is that at the last minute they may consider switching from the names that we propose, which help tell a story, to a name that doesn't mean anything at all, but has a short .com available. …The domain does help support the story. we see the domain name as an opportunity to be creative and reinforce the story we're trying to tell with the name and brand."
TIP 7 – The domain should ideally be timeless
Think ahead. Where is your business going? You might only be located in Paris today, but if you have expansion plans, then a .paris is probably not the best long term solution. Or you offer various services to the same clients, e.g. fitness training and yoga, so both .fitness and .yoga will come off short. You might want to think more abstract about how to communicate your business concept. Werner Brandl elaborates on this : "Does the extension reflect your current and future brand positioning? The meaning of the extension should match the communicative values of your brand as well as possible. But this is only one possible way to go. You can also pick an ending that sets a regional focus. Yet you have to think about future developments."
TIP 8 – Don't be too clever with the domain name
How do your clients see you? You should choose a domain extension, which has the right affiliation. As a New York based business (.nyc) or as a digital business (.digital)? Phil Davis comments : "I would avoid clever TLDs that don't add to the brand identity, such as BigMikesPizza.ninja. Those tend to be more confusing than helpful." Alan Dunn from NameCorp is a seasoned naming consultant with 20 years experience in the field. He has been featured in publications such as Forbes, Business Insider and US News.
Alan Dunn
"Naming is a combination of art and science, and it's imperative for companies to spend as much energy selecting a domain name as they do on other parts of their business plan.
A domain name defines how people find you, how customers refer people to you, and how your employees explain who you are.The new GTLDs provide an incredible opportunity to acquire highly relevant domain names. For example, Fly.Fishing would automatically imply authority. Fli.Fishing, however, would not only cause confusion but also have clients wonder why you couldn't afford to spell "fly" right. Never ever give consumers any reason to doubt the quality of your services."
Don't be too abstract in your thinking about domain names, if you're not 100% sure that your clients know what you stand for. E.g. "We care about our customers, so we can use a .care to show that we mean it". It could be tempting to find a top level domain which expresses your core values, however many times it's a core value, which isn't obvious outside your organisation.
TIP 9 – Avoid numbers and hyphens in your domain name
Quote4you.car? Using numbers wasn't recommended in the .com space, and it certainly doesn't work in the new TLD space either. Very difficult to remember. While hyphens can be recommended for a second choice .com domain, they are unnecessary in the new top level domain space. Given the very large choice you can finally get a domain name without "the dash of death".
TIP 10 – Avoid "vowel dropping" in your domain name
Another "smart" option to avoid is vowel dropping. Margaret Wolfson says: "If you must have an exact match URL, do not drop vowels—as is the case with Flickr. The dropped "e" made sense for Flickr as it visually backed up the concept of something flickering. However, this is a naming convention, whose time has passed. Also, avoid unnatural spellings. Remember, for every Google, there are thousands of odd spellings that haven't withstood the test of time. And never use hyphens or special characters."
TIP 11 – Make sure that the chosen domain extension is in line with your customers' vocabulary
If you're a real estate agent, then there are several different domain extensions that you can use (besides from the dot city TLDs).
Some are:
.realtor
.realestate
.property
.estate
.house
.maison (house in French)
.hause (house in German)
.casa (house in Spanish and Italian)
.land
.farm
.villas
With so many extensions, it's easy to get lost. However if you're in tune with your customers, then you will also know which terms they use, when talking about your type of service. A good idea to validate your assumptions is to use Google Keyword Planner. The monthly search volume in the US looks like this for the first terms: You can see that Realtor is the most used keyword by far, so that would be a safe bet for a domain extension. Be aware of regional differences. You can filter at city level to double check.
Learning centre examples:
Let's look at the options available for learning centres:
.academy
.university
.school
.degree
.diploma
.education
If we look at searches in the US and the UK respectively, then you can see that there is a huge difference. While Academy is the most popular learning term in the US, it's not very popular in the UK. This is an important observation, when deciding which domain extension to use.
TIP 12 – Go for the natural "domain hack" if possible
"The new name would do exactly what I wanted – the shortest descriptive domain I could get". Paul Williams from Scottish creative agency ExtraBold explains, why he skipped his domain name extrabolddesign.com for the shorter extrabold.design. Same strategy was used by Nikolay Stoyanov, who runs a local news site in Bulgarian city Elhovo. He switched from elhovonews.info to elhovo.news, on the day that .news came out. For further examples do check 50+ businesses which switched to a new TLD. If the last word in your brand name also exists as a new top level domain, then you should seriously consider this domain hack. Yes, right now it does look very new and different, but I'm certain that this "domain hack" will be standard over the next years. Here are some obvious domain hacks when doing a simple Google search (old domain – domain hack): vertical-ventures.net – vertical.ventures afpc-education.info – afpc.education saintseya-gold.com – saintseya.gold planet-schule.de – planet.schule bouillette-maison.fr – bouillette.maison birdie-golf.biz – birdie.golf.
TIP 13 – The domain name has to sound good
The domain name should sound good, and not feel as you have a potato in your mouth. In this 33 Voices podcast (at 6:35) with bestselling author Alexandra Watkins (Do check out her book Hello, my name is awesome: How to create brand names that stick), she notes that when businesses try to come up with a brand name, their first level thinking is to put two words together. She gives an example: "Amplihelp. They took the word Amplify and then cut it up. So they try to make these amalgamations of putting two words together, and they rarely work." I mentioned earlier the case study in New York Times with Anthony Shore. He was formerly the Global Director of Naming and Writing at Landor Associates during 13 years before going solo with his own agency Operative Words. He has created names for Samsung, P&G, Pepsico, Visa, Microsoft and HP. Here is his take on the sound of a domain name:
Anthony Shore
"The new domain extensions are generic. They describe categories of things. As such, they are not distinctive by their nature. Therefore, an ideal top-level domain should (1) make sense to your customers and reflect what you are offering and (2) pair well in sound and meaning when adjacent to your brand name.
It is your brand name (not the domain extension) that will set your business apart within a category, so great care must be taken in its development and selection."
The sound test method
Before you test on a friend, this sound tool will eliminate the worst candidates on your domain list. The tool will pronounce every domain name on your gross list, so you can hear, if it feels right.
Go to this text to speech tool.
Select speed 0 (default) and insert your list of domain name suggestions as done in the screenshot below. Put a comma (,) after each domain name.
Click the button Say It and listen to the different versions.
TIP 14 – Radio test your future web address (and email address)
There should be no room for misunderstanding, when you pronounce your email or web address. Alan Dunn says: "Passing the radio test is crucial. If customers have to ask "how do you spell" your domain name, then you've made a bad choice. This question automatically dilutes authority from your brand. Remember, this is just one element. From the radio test, to your unique story, to the competition landscape and more, there are many elements to finding the right name. One of the most critical mistakes is to underestimate the importance of naming." Mark Gunnion comments : "There are the examples of Delicio.us, or Bit.ly or Art.sy or Tra.sh – I don't think those uses of the new domains work, because you have to break them up and explain them too much when spelling them over the phone or in conversation. Consumers are sophisticated enough to understand that what's on the right of the dot means something, they know it's not part of the name." Here's a quick test: Call a friend and tell him your future email address to see if you are choosing the right domain name.
TIP 15 – Exploit your first mover advantage
Many internet users aren't aware of the new domain extensions yet. This is both a hindrance and an opportunity. If you look at your competitors, it's certain that none of them use the new extensions yet. Why not exploit the first mover advantage? Milan based Linda Liguori has 20 years of experience in brand naming. Her clients include Toyota, BBC and a large portfolio of Italian brands. While her first recommendation to clients is a .com or a .it, she emphasizes that the new TLDs could be an asset, if you make your move now.
Linda Liguori
"If I had to suggest to use one of the new extensions, and there was one very fitting and perfectly describing the field of activity, I would tell my client that even if this new extension is not so used already, it could be an asset to be one of the first to use it. It would show them as different and be something that could attract attention and curiosity to his project. Thanks to the fact that there are so few domains using the new extensions, it could be strong for him to use it. Reflecting on this theme I think that it will not only be useful to have a clean domain (without diluting the name with a generic term or description) but it could also be endorsing.
Let me explain it better: like www.newspaper.com or www.money.com … such kind of domain gives the impression that you are the expert, the first, the official … www.synergic.music could generate the same impression, almost in this moment of transition, with very few users of the new extensions. The difference between www.synergic-music.com and www.synergic.music is not so strong, and the second one is faster and easier to type and say. By the way it will be more and more difficult to register a .com, so the new extensions will be the solution."
Maria Cypher underlines that there are some great domain names available now for the ones, who are quick to act : "Because registrations are relatively inexpensive, hedging your bets and registering multiple variants can be a good strategy, at least until the gTLD landscape comes into sharper focus. For example, here at Catchword, we have chosen to register Branding.wiki, Naming.guide, Naming.tools, Catchword.agency, and more—all of which redirect to relevant pages of our primary dot-com site. Which gTLDs to register, if any, really depends on the nature of the business and its expansion plans (both geographical and otherwise)—but regardless, registrants should carefully research the growth and track record of the gTLD in question to assess its long-term prospects. While dot-com remains the gold standard, many gTLDs (and ccTLDs) provide a viable, intuitive, and affordable alternative for the right kind of business."
TIP 16 – Check if your brand and domain name face trademark obstacles
When deciding on your brand name and the best domain name for your web address you need to consider the trademark implications. You want to avoid spending time and money to develop your brand, only to find out that you can't protect it with trademark rights. Or worse yet, you find out too late that you can't even use it, because it infringes on a third party's trademark. Naseem Javed has the following to say about brand protection : "The majority of name holders are convinced that their registration or the support of a local or regional trademark registration gives them 'ownership' to the name. In fact 95% of them are wrong and misled and confuse the issues of 'availability' and 'registrability' with 'protectability'. Study this very well." You can check below if your brand and the chosen domain name collide with existing trademarks : eSearch plus (OHIM's database of EU trademarks) uspto (United States Patent and Trademark Office)
TIP 17 – Ensure that your social media domains are available
Own your brand on social media! Social media domains are your web addresses on Facebook, Twitter, Pinterest etc. (.e.g. pinterest.com/lego). You should check, if they're available (and secure them right now). Again, it's a way to signal that your brand is well managed that you don't have to settle for secondary addresses such as @yourbusinessUK instead of @yourbusiness. It's nearly impossible to recover a name on Facebook. Just ask Coca Cola, who saw two Norwegian fans run off with facebook.com/cocacola and had a really, really hard time getting it back. On Twitter you can dispute a username which has been unused for six months, however it's still up to Twitter to make a decision. To start out you can run a social media domain check for the top 25 networks here.
TIP 18 – Spice up a generic brand name with a colourful domain extension
If you have ended up with a generic brand name (such as Books Online or Video Production Company) then the new top level domains offer a rebound, if you decide to use one of the more colourful extensions. A .guru or .ninja could spice up your brand.
TIP 19 – Check that the domain name is consistent with your branding
OK, you found the perfect domain name for your business. It should support the story you want to tell with your brand, but does it also fit with your visual presentation? Consistency is the key here, and you might need to update the logo and website in the process.
Here are the general steps to evaluate brand consistency:
A. Do a brand audit: Go through the brand messaging, visual identity, how the website looks and feels, printed material etc.
B. Determine your brand's promise: Revise your mission, your customers and your products / services. Is it consistent with the domain name?
C. Make sure that employees get involved (see also TIP 20): Get their feedback to confirm that the brand message is consistent.
D. Make your brand come alive: These exercises could expose that you communicate differently and you need to make sure that the branding is updated.
TIP 20 – Engage with your colleagues
Make sure to test the domain name with your team. While you will get some valid feedback it's also a way to make sure that you have their approval of the name.
TIP 21 – Think outside the box!
The new domain extensions break new ground.
It's up to you to be creative and think differently. Here is one way that we use them in an innovative manner: Del.icio.us was a clunky way to use the sub-domain (Del.) as part of the domain name. The problem was that when doing a browser search you couldn't remember, where to put the dots. They finally managed to get delicious.com. We saw that with the new top level domains this naming structure can actually be improved. After a longer brainstorm we found the perfect domain name for our next project : We.Are.Domains. And the main email will be beautiful : We@are.domains. BTW it has been radio tested – and worked like a charm. So if you have a catchphrase or want to develop a brand around the subdomain option, then this is one way to go forward.
You can also use them for three word taglines. Of the 20 most used words in slogans, the following four are also available as domain extensions: .you .world .best .new
About Phil Davis
Brand Naming Expert
With over twenty-five years of company naming and branding expertise, Tungsten founder Phil Davis is a marketing and advertising veteran, having personally named over 250 companies, products and services worldwide. As a sought-after naming expert, Phil has been quoted in The Wall Street Journal, Inc.com, Businessweek, Entrepreneur, and Newsday.