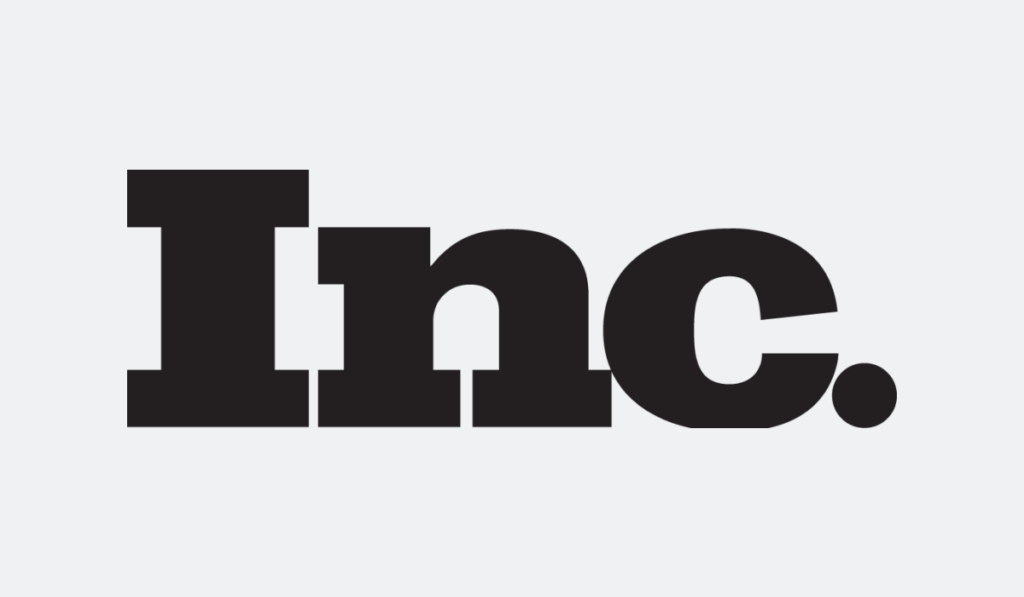 Is your great idea good enough? Can it grow in this slow economy? Can it become profitable, and return on any investments it requires?

Well, there's no way to know until you try, right? Hardly. There are some ways to prepare yourself, test your idea, and improve it before you actually found a company around it. We've compiled the best examples from recent Inc. articles and Inc.com guides of tips for the very early steps of building a start-up.
1. Scope out your industry.
Or, if you're just starting to think about entrepreneurship in general, find the best industry to fit your style and talents. For example, this year's burgeoning industries include interactive technology (from mobile app design to tech-savvy translation), wellness (healthy beverages), and little luxuries, such as baked goods. When you start honing in on a specialty area, seek out counselors and talk to industry veterans. You can go to SCORE, the SBA, the Women's Economic Development Agency, or scores more. The Internet, your local library, the U.S. Census Bureau, business schools, industry associations, can be invaluable sources of information and contacts. For instance, you might approach business schools in your area to see if one of their marketing classes will take on your business as a test project. You could potentially get some valuable market research results at no cost. Read more.
2. Size-up the competition.
Study your competition by visiting stores or locations where their products are offered. Say you want to open a new restaurant. For starters, create a list of restaurants in the area. Look at the menus, pricing, and additional features (e.g., valet parking or late night bar). Then check out the diners those restaurants appeal to. Are they young college students, neighborhood employees, or families? Then, become a customer of the competition. Go into stealth mode by visiting its website and putting yourself on its e-mail list. Read articles written on them. Sign up for e-mail alerts about search terms of your choice on Google News, which tracks hundreds of news sources. After you study it, deconstruct it using Fagan Finder, a bare-bones but very useful research site. Plug the address into the search box. You will be able to quickly learn, for example, the other sites that link to it, which can reveal alliances, networks, suppliers, and customers. Business data aggregators such as Dun & Bradstreet and InfoUSA provide detailed company information, including financials, although the services are not cheap. Your aim is to understand what your competition is doing so you can do it better. 
3. Second-guess yourself.
"The biggest mistake I see these days is thinking that a business idea will automatically turn into a viable business model," says Terri Lonier, president and founder of Working Solo, a New Paltz, New York-based business strategy consultancy, and author of Working Solo: The Real Guide to Freedom and Financial Success with Your Own Business. Then again, what if the idea really is viable? "A lot of people start with a kitchen table idea," says Marla Tabaka, a business coach who writes The Successful Soloist blog for Inc.com. "It's a great idea you come up with your cousin at dinner. But then the business booms, and your growth gets out of control. You need a plan." Another important consideration is your personal financial resources. Make sure you have a considerable amount of capital set aside, especially because in a sole proprietorship you assume personal liability for all activities of that business. If you borrow money and can't repay it, your personal assets are at stake.
4. Think about funding. A lot.
Can you bootstrap your company? Or are you going to need a small business loan? Might an entrepreneur in the family be able to invest, or should you look for venture capital or an angel investor? Money is a big topic for entrepreneurs, and you'll want to know your options early on. In order to get investors to open up their checkbooks, you'll need to convince them that your idea is worthy and also be willing to subject yourself to increased scrutiny and give up a percentage of your company. That's why it's a good idea to first ask yourself whether you really need a professional investor at all, says David Henkel-Wallace, a serial entrepreneur who has raised $60 million from VCs. "If you're starting a web software or mobile software company, you might be able to bootstrap it, which has the advantage that you get to keep all the money you earn," says Henkel-Wallace. "You could also look into borrowing from friends and family – or even take out a second mortgage – for the same reason." If you decide your business can only get to the next level with the aid of a professional investor, then you need to figure out what a potential backer looks for in a budding company, says Martin Babinec, who raised six rounds of funding through the business process outsourcing firm he founded, TriNet, which now boasts annual revenues in excess of $200 million. Start doing your research now, and don't talk to investors until you have a strategy that involves foreseeable future liquidity.
5. Refine your concept.
Adrienne Simpson initially intended to run a traditional moving company out of her home in October 2002. The idea came to her after relocating her mother from Georgia to Michigan. "I thought I'd put everything in a box, put it on a truck and send her on her way. Oh, no! Mom started walking me through her home, pointing at things saying, 'I'll take that, let's sell that, and I want to give that away,'" she recalls. By the second year of operation, Simpson shifted gears to make her Stone Mountain, Georgia-based company, Smooth Mooove, specialize in transporting seniors—and their beloved pets—and providing such value-add services as packaging, house cleaning, room reassembly, antique appraisals, estate sales, and charity donations. Her crew does everything: put clothes in the closets, hang drapes, make the bed, fill the refrigerator. But even still business was stalling. "I knew how to run an existing company, but I didn't know how to run a start-up," says Simpson, who worked 20 years for Blue Cross/Blue Shield and 10 years with Cigna Healthcare. Seeking money and marketing advice, Simpson went to the U.S. Small Business Administration (SBA) office in Atlanta and was connected to SCORE (Service Corps of Retired Executives) counselor Jeff Mesquita. "When you position your company you have to think outside of the box in terms of what makes you different from the competition," says Mesquita. "Adrienne described that what she does is move seniors from A to Z, so, when they arrive to their new home it is like walking into a hotel room." The only thing her clients have to bring is the clothes on their back (and maybe their pet under their arm). That's when Mesquita suggested the business name change to Smooth Mooove Senior Relocation Services. That same night, Simpson went to a networking event. When people asked 'what do you do?' and her response was 'I have a senior relocation service.' Right away people said 'Oh, you move seniors." The business took off from there.
6. Seek advise from friends, mentors … or anyone, really.
A mentor can be a boon to an entrepreneur in a broad range of scenarios, whether he or she provides pointers on business strategy, helps you bolster your networking efforts, or act as confidantes when your work-life balance gets out of whack. But the first thing you need to know when seeking out a mentor is what you're looking for from the arrangement. What can your mentor do for you? Determining what type of resource you need is a crucial first step in the mentor hunt. Lois Zachary, the president of Leadership Development Services, a Phoenix, Arizona-based business coaching firm, and author of The Mentee's Guide: Making Mentoring Work for You, recommends starting with a list. You may want someone who's a good listener, someone well connected, someone with expertise in, say, marketing, someone accessible. Ideally you could find a mentor with all of these qualities, but the reality is you may have to make some compromises. After you enumerate the qualities you're looking for in a mentor, divide that list into wants and needs. Who's best as a mentor? Look within your family, friends, business community, academic community, and even at your competitors – well, not your direct competition, but you get the idea.
7. Pick a name.
Naming your business can be a stressful process. You want to choose a name that will last and, if possible, will embody both your values and your company's distinguishing characteristics. But screening long lists of names with a focus group composed of friends and family can return mixed results. Alternatively, a naming firm will ask questions to learn more about your culture and what's unique about you – things you'll want to communicate to consumers.
One thing that Phillip Davis, the founder of Tungsten Branding, a Brevard, North Carolina-based naming firm, asks entrepreneurs is "do you want to fit in or stand out?"
It seems straightforward. Who wouldn't want to stand out? But Davis explains that some businesses are so concerned about gaining credibility in their field, often those in financial services or consulting, that they will sacrifice an edgy or attention-getting name.
"However, in the majority of cases, clients want to stand out and that's a better approach when looking at your long-term goals. Even the companies that say 'I just want to get my foot in the door' will usually begin wishing that they stood out more once they pass that first hurdle."
8. Get a grasp on marketing strategies.
You don't need to be a marketing whiz, but if you're trying to build an idea from the ground-up, you'll likely need to build an accompanying marketing strategy from the ground up. In doing so, you need to be clear on who your customers are, because you don't have any time to waste on marketing to those who aren't. "That's really the biggest challenge, determining who exactly your customers are," Lonier says. "Many times [business owners] think they understand who they are, but you need to be willing to interview and test potential customers, particularly in the early days of a company, in order to be able to build those relationships." One way to make marketing easier is through joint-venture marketing, Tabaka says. When she owned a coffeehouse in Naperville, Illinois, she realized that her company and a major drugstore in the same shopping center could work together and support each other's marketing goals. Another important and relatively easy way to get your name out into the market is building your web presence through social media like Twitter and Facebook. Be sure you familiarize yourself with and utilize Search Engine Optimization (SEO) to make it easier for people to find your website.
9. Do a little test-run.
"The best way to test your idea is if you're employed full-time and can sell your product or service in the marketplace on weekends," says Sapp. If the business is already your day job, then you have to move quickly to test, verify, and tweak your model," he adds. Try surveys, polls, and focus groups to gain insight into attitudes about your business idea. Solicit feedback on the cheap by using online survey tools available through such services as Zoomerang.com, Surveymonkey.com, and Constantcontact.com. The goal is to get to know your customers intimately. What turns them on? What causes them to tune out? Are they impulse buyers or do they like to deliberate over their buying decisions? There are a lot of products that people like but don't buy, says Sapp. The price might not be right, for example. "Use social media to hone in on certain groups that can become your focus group," says Susan Friedmann, a nichepreneur coach, in Lake Placid, New York and author of Riches in Niches: How to Make it Big in a Small Market. "Check out chat rooms, communities on social networks like Ning or Facebook, industry groups within LinkedIn," she says. "What are people discussing? Letters to the editor or articles in trade publications are resources for finding out about challenges in that particular industry. What are people writing about? What do people want to know about?" Knowing the answers to these types of questions may help you refine your idea. 
10. Start searching for future talent.
This might sound premature, but don't forget that your business is supposed to grow someday. Keep your eyes peeled all the time for people who might fit into your organization – even if you can't afford to pay them yet. No matter how small the internet has made the world, experts still recommend in-person networking as the No. 1 way to recruit talent. "I've done a lot of placing people into positions, and I have never used a job board as a way to do that," says Rich Sloan, co-founder of StartupNation. 'Personal [interaction] is so much more powerful and important to me." So, if you meet someone interesting or knowledgable at a networking event, or even if you get particularly impressive service somewhere, be it a museum gift shop or helpline, ask that person a bit about themselves, what kind of business they see themselves in five years – and the best people around will stick in your mind for when you need them.
About Phil Davis
Brand Naming Expert
With over twenty-five years of company naming and branding expertise, Tungsten founder Phil Davis is a marketing and advertising veteran, having personally named over 250 companies, products and services worldwide. As a sought-after naming expert, Phil has been quoted in The Wall Street Journal, Inc.com, Businessweek, Entrepreneur, and Newsday.