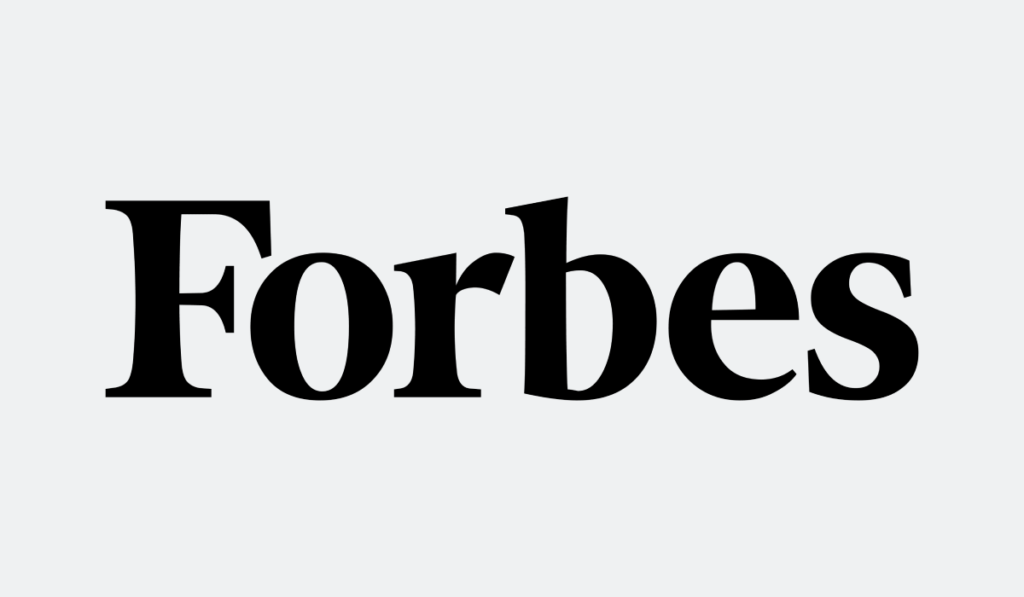 WRITTEN BY: Phil Davis for Forbes
Each week, I receive calls from startups, consultants and entrepreneurs in search of company names, many wondering if they should just use their last name. It seems like an obvious choice. After all, in many professional service businesses, you are the business — at least, initially.
Before you ink the incorporation papers, consider the pros and cons that factor into a good company name. Some forethought now prevents headaches later.
Here's why you may want to think twice before using your surname as your company name:
1. Your Surname Might Not Hold As Much Meaning As You Thought
By that, I mean it has no inherent meaning. If perchance it means something in Greek, Latin or Sanskrit, no one will know unless you tell them, and it likely doesn't align with your core value proposition.
In a hyper-competitive business environment, a successful company name provides an immediate jump-start — a hint of your "special sauce" — and a reason to ask for more information. A good business name creates intrigue and stirs interest. Surnames don't accomplish this; they are essentially inert placeholders. As such, they take ample time to acquire a secondary meaning (e.g., E.F. Hutton = stock brokerage, Smuckers = jam).
For most entrepreneurs, time and money are valuable commodities, so save on both with a strong, compelling and meaningful company name from Day One.
2. Your Last Name Is Likely A Shared One
Sharing is usually a good thing, except when it's your company name and thousands of others have it as well. I speak from experience. When starting my first ad agency, I opted for "The Davis Agency" and even managed to score the matching .com — a real coup! Little did I know, my new business name was the seventh most popular name in the U.S., shared with more than one million people.
I was now competing not only with other ad agencies, but every company with the name Davis. As The Davis Agency, no one knew if I owned a law firm, insurance agency, staffing company or fill-in-the-blank. Years into business, my "brand name" did little to stand out. We eventually rebranded to "Octane Marketing," due to the number of car dealerships we served. The name immediately gained traction. We pitched our ability to "drive results."
3. Your Company Name May Get 'Sullied'
If you share a name with someone who does something heroic, you benefit from all the feel-good vibes. But not every company has the good fortune of sharing a business name with a skilled pilot who saved hundreds of lives on the Hudson River. What if your name gets "sullied" in the more traditional sense of the word, such as what happened with The Weinstein Company? Or what if your name coincides with that of a recent mass shooter? Or you share a moniker with any type of bleak world event beyond your control?
Surname-based companies are at the mercy of the news cycle and/or pop culture. One overnight scandal can cast a permanent shadow on your company due to a single bad actor. This is the same risk large corporations face when banking on a celebrity name — fingers crossed that they never misbehave.
Having your own unique company brand name with lots of "white space" around it gives you more control and allows you to steer clear of unforeseen events that can tarnish your company.
4. It Doesn't Include Future Partners
As you grow your new enterprise, you may want to take on a partner. But having your name emblazoned on every piece of signage and collateral does little to entice a partner to join the cause. Naturally, you'll need to add the partner's name, which then requires a rebrand, new domain, letterhead, brochures, etc. Add to this the possibility of a third — or fourth — partner, and the problems become exponential. You may then try to shorthand the company name into the dreaded company acronym.
George Mason University fell prey to this trap a couple years back when they announced the newly renamed Antonin Scalia School of Law. Partnering behind a solid, singular, brandable company name prevents all these problems.
5. It Doesn't Take Sale Into Account
When naming a company, most entrepreneurs aren't thinking of the eventual sale. But when that moment arrives, reality hits. Who wants to buy a business with someone else's name on the door? Just like showing a home, no one wants to see other people's "stuff" throughout the house.
In the same way, a potential buyer wants to envision themselves taking the reins, owning the enterprise, calling the shots. If they hear, "Who's so-and-so on the sign?" and "Do they still work here?" it means you built brand loyalty in your name and that might not translate to the new owner. It starts the conversation off on the wrong foot (e.g., "The former owner sold, retired, moved to a remote island, etc."). And that's no way to generate enthusiasm for the purchase of your firm.
With a singular, strong and creative brand name, the transition can happen seamlessly, with the same employees in place, doing the same great work, with little ruffling of the feathers. This translates to a more attractive business and a higher selling price.
Starting a business is tough enough, so equip yourself with every advantage you can, beginning with your company name. Take the time to think through your core value proposition, or what I call your "pivot point," to find a name that quickly connects your customer to a desired benefit. By owning a unique, compelling brand name, you can avoid the pitfalls of surnames and legacy names that often spell trouble. In the end, you'll have a brand name you can build upon, one that will allow for growth and scalability that will truly last.
About Phil Davis
Brand Naming Expert
With over twenty-five years of company naming and branding expertise, Tungsten founder Phil Davis is a marketing and advertising veteran, having personally named over 250 companies, products and services worldwide. As a sought-after naming expert, Phil has been quoted in The Wall Street Journal, Inc.com, Businessweek, Entrepreneur, and Newsday.