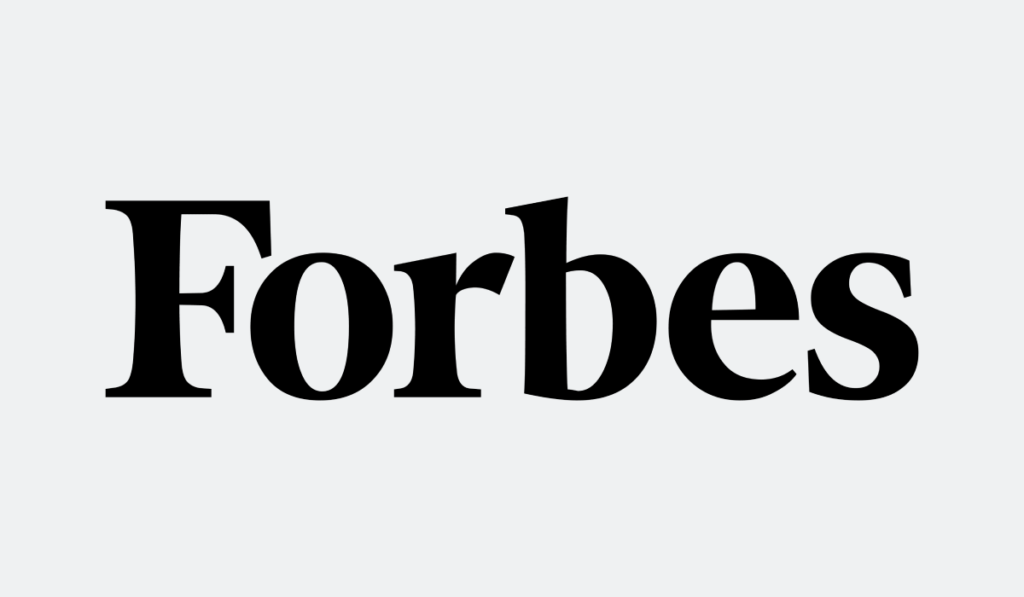 WRITTEN BY: Phil Davis for Forbes
Starting a new business has always required a bit of chutzpah, but naming a company was supposed to be easy, until recently. With the advent of the internet, e-commerce, domain names, apps, social media handles, eBay stores, trademark conflicts and the like, naming a new business is no longer the draw-names-from-a-hat process or twenty-minute brainstorming session it used to be.
In fact, according to The 2017 Kauffman Index of Startup Activity report, it's estimated that there are 540,000 new business owners each month who are launching their startup ventures. That's a lot of shingles to hang without bumping into each other.
In the face of this mounting pressure, the rules of naming are bending. Real English words are being "tweaked" for spelling, new domain extensions are popping up, company names and domain names are diverging — the naming world as we once knew it is no more.
So, what's an aspiring entrepreneur to do? Here are a few new trends and how to use them to your advantage.
1. Misspellings are the new norm.
Witness names such as Fiverr, Reddit, Tumblr, Digg and Flickr. As a professional namer, I'm not a fan of misspellings, but I understand the appeal. They are easier to obtain from a domain perspective (although that is quickly coming to an end, as well). They offer some character to the name and communicate a new approach to business.
The trick here is to stick with names that already lend themselves to unique spellings — words that should be spelled the way they sound — so they require less explanation and don't interfere with the introduction of the brand. It shouldn't take more than a sentence to explain your name. For instance, we named one staffing company KoreOne, since the "K" sounded strong and the domain was available. We branded another firm Liazon, since they served as intermediaries and the simplified spelling was easier than the real French word "liaison."
2. Domains don't have to end in .com.
While exact matching .com domain names will always be the Manhattan real estate of the domain world, having that holy grail domain name is not always practical. Incorporating an alternate top-level domain (TLD) extension can be a clever workaround, such as the original del.icio.us or the tech-driven .io extension. These types of endings also connote that you are new, different, web-connected, app-related, etc. In addition, descriptor words can be added to .com names such as "group," "advisors," "solutions" and "systems," among others.
The downside of alternate TLD domain names and a nonmatching .com is that it opens the door to someone (hopefully not a competitor) owning the very name that you worked so hard to create and promote. Sure, it's possible that you might be able to someday buy the exact matching .com, but your own success might be the very thing that drives the price higher.
Interestingly, Facebook.com started out as TheFacebook.com. And according to an interview with Mark Zuckerberg, published by TechCrunch, when asked what he would do different, he replied, "I'd get the right domain name."
So, while you may start with a domain name ending in .ly, for example, you can most likely end up acquiring the matching .com at some point — the sooner the better.
3. Don't just verb your name, add a suffix!
The big buzz with brand names used to be "verbing the name." The notion was that names that lent themselves to verbs would be more viral. That's half true, in my opinion. In reality, many "verbed" brand names are just nouns repurposed into verbs. Witness, "Google it," "Let's just Uber there," and "Xerox this for me."
In truth, the verbing of a name happens when the product or service is popular and the name becomes shorthand for the service itself. So, choosing a name with "verb potential" is really not so much a factor in naming as it to have something short, easy to say and (most of all) really popular.
A literal way to verb the name is to add a suffix, such as "ify," to the name. When Spotify took off, startups took notice, looking for that same cool factor. And soon, the floodgates opened: Shopify, Chargify, Discountify, Explainify, Careerify, Coworkify.
The same can be said of the naming trend utilizing the .ly extension. Bit.ly helped to set the stage, and soon after, the masses followed: Visual.ly, Musical.ly, Ow.ly, Discover.ly, Mother.ly. The hope is that these types of names will help garner attention and, ultimately, success.
In your quest to name your company, it's easy to look at the trendsetters and rule breakers and follow their lead. In reality, these rules often timestamp and/or carbon date your firm to a certain time period. In attempting to sound unique and different, you run the risk of sounding strangely the same. So, think long and hard before joining the mind hive of naming.
A good startup name should follow the four Cs of brilliant branding to be clear, concise, compelling and consistent.
These guidelines don't preclude using a different spelling, choosing an alternate TLD extension or choosing a name that can be altered to a verb. But those trends should not be the drivers of your naming decision. Instead, focus on your core attributes, your pivot point and the common thread or benefit that you consistently deliver in your brand experience — name yourself accordingly.
By choosing timeless names based on your core strengths, you won't have to worry about the changing tides of naming. You will have an evergreen name that stands the test of time. So, combine your wits with your wisdom and create a name that generates interest, not confusion. Let new trends inform and inspire you while using your core values in guiding your naming decisions.
About Phil Davis
Brand Naming Expert
With over twenty-five years of company naming and branding expertise, Tungsten founder Phil Davis is a marketing and advertising veteran, having personally named over 250 companies, products and services worldwide. As a sought-after naming expert, Phil has been quoted in The Wall Street Journal, Inc.com, Businessweek, Entrepreneur, and Newsday.