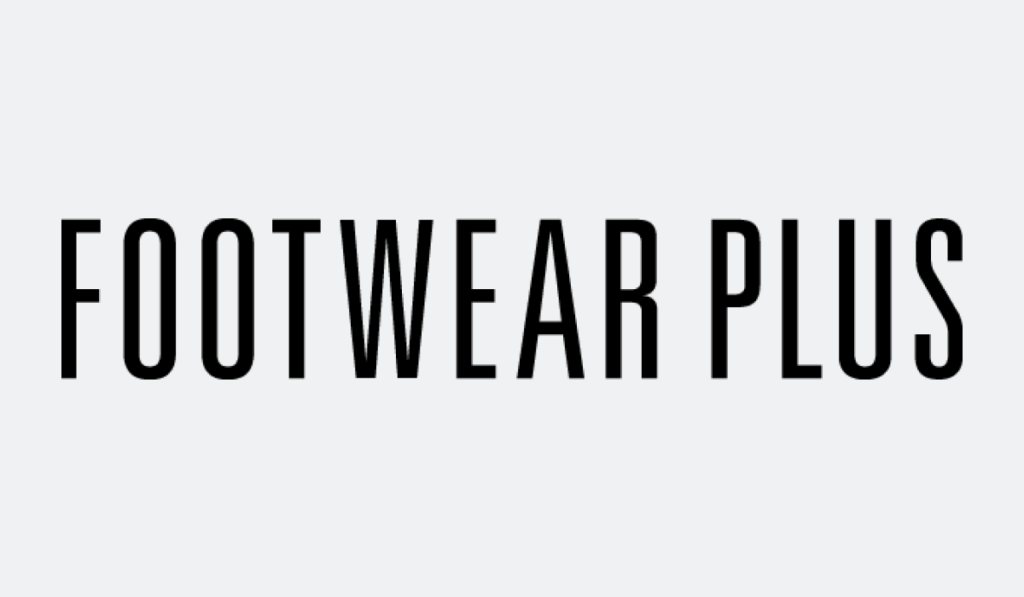 WRITTEN BY: Leslie Shiers
Giving birth to a business is not unlike having a child, and christening it can be as big of a decision. There are legal issues and domain-name availability to consider—not to mention whether it's cool and catchy enough to make a mark in the retail world. (Think about it: Would Zappos be Zappos if it hadn't been "Zappos"?)
"Even if a business is not first in its category, a strong brand name can create interest, increase recall and underscore a company's positioning in the marketplace," says Phil Davis, president of Tungsten Branding, a business-naming consultancy. "The goal of branding is to own a space in the consumer's mind. The brand name should work towards that end."
Likewise, a killer tagline can help drive customers through your door. New stores have banked on this idea, developing a one-two punch from the get-go, but even centuries-old businesses can spark new interest by coining a new catchphrase.
Still, experts warn against being too cute, too clever or too over the top. When it comes to branding your business, keep these factors in mind:
Make It Informative
Find a way to tell people clearly and unequivocally what you do or sell, advises Bob Negen, CEO of the retail advisory firm WhizBang! Training. Shoebuy, for example, drives the message home, as does The Shoe Parlor. Smithville Family Shoes might seem bland, but it succeeds in terms of defining the place (the town) and end customer (it's clearly catering to the young and old) it is hoping to attract.
For those looking for something catchier, take note of retailers who've found ways to stake a claim on a specific market. New York's Shoegasm boutiques are an oft-cited consumer favorite, and Negen says the name works because it manages to define two key points: It speaks to a certain style sensibility (hip and edgy) along with the demographic—or at least the psychographic—it aims to serve.
Choose Something Memorable
Another major mistake is choosing an overly common, descriptive name. Ambiguous names can create confusion and then require expensive advertising to overcome, Davis says. However, a too-literal name can be forgettable. "Calling a business 'The Shoe Store' tells what you do but does little to create a unique identity or answer the more important question of how you do what you do," he notes. A name like CompUSA defines the product it offers (however, that could possibly change over time) and geography (also a potentially limiting factor) but not much else, Davis explains. Best Buy, on the other hand, implies affordability (and the alliteration helps it stick in people's minds).
Sometimes coining a new word can work: Just look at Zappos, which struck a branding homerun with its twist on the Spanish word for shoes ("zapatos"). When successful, such an distinctive choice can help a company "own" its particular category—Davis pinpoints Xerox and Rollerblades as two brands that, between their novel products and unique names, did just that. It's advisable, however, to stick with words that will be easy to pronounce. Otherwise, your word-of-mouth advertising might hit a wall.

Likewise, stay away from inside jokes that won't have meaning to outsiders. "Humorous names can be a double-edged sword," Davis adds. "Just like in real life, jokes are funny the first time you hear them, then wear off quickly." Negen also suggests retailers stay away from anything that's "too cute." (The words "Ye," "Olde" or "Shoppe" are common offenders.)
Allow Room for Growth
Incorporating your city, town or region into the name could cause future issues—if your business takes off, leveraging its success for another locale could face a setback. Similarly, if the store's online sales should blow up, ensure you have the opportunity to stretch its popularity across city lines. In addition, "keep the door open to possible brand extensions outside of one category of products," Davis suggests. (It worked for Amazon.com.)
Online extensions can be a branding issue all their own. If you think you've come up with a great name, but the domain name is already taken, don't stress. There are ways around this dilemma, Negen says. Well Shod could become WellShodOnline.com, for example, or WellShodStore.com. But, be sure to thoroughly research any trademarks and investigate your local market to circumvent any legal squabbles over naming rights.
Keep Design in Mind
Always picture your name in print—in the local paper, on the front awning, atop letterhead paper or as a web page's header. Your brand doesn't stop with a word; it's a multifaceted representation—and aesthetics count. "You could have a really good name, but if you spend no money on a logo or graphic presentation, it loses a lot," Negen says. Consider how a name will appear and experiment with different graphic usages that will convey the message you want to project with maximum impact. "All of your branding must be seen holistically," Negen adds.
These are just a few pointers to get the juices flowing. "The best advice is to look for a name that can start a conversation and segue into a deeper discussion of the company," Davis says.
Read on to learn how several unique retail stores found their brand identity.
BUS STOP
Owner and U.K. native Elena Brennan brings her cosmopolitan sensibility to Philadelphia via hard-to-find styles from international brands. Since 2007, her store has been a resource for funky, edgy, colorful and urban looks from brands such as Irregular Choice, J Shoes, Esska and Olinda.
What's the story behind your store's name?
In my early 20s in London, I'd take the Tube to Kensington High Street, where one of my favorite shops was called Bus Stop. The owner chose the name because it was so identifiably British, and made the logo red to reflect London's telephone kiosks, mail boxes and the city buses. I would spend hours inside Bus Stop and loved its ambience and fashion so much that I always told myself that if I opened a shop one day, I'd call it Bus Stop.
Do you think the name draws people in?
Definitely. Every day, people tell me how much they love the name. It's short, catchy, easy to remember and unique. It also stirs people's curiosity. It helps from a marketing perspective, too, as the name and logo have a very British vibe.
What's your biggest marketing challenge?
As a small business owner, you have to constantly think of creative ways to build your business. I like to collaborate with other businesses and organizations—for example, by participating in silent auctions for nonprofits, collaborating with fashion designers, hosting fashion shows or having pop-up shops in area clothing boutiques.
THE FALL LINE
Steve Nelson opened a ski shop 10 years ago, but over the years he's moved away from hard goods, repositioning to address the soup-to-nuts Colorado lifestyle. Now with two locations—one in Denver and one in Breckenridge—he offers everything from Patagonia outerwear to cocktail attire. The store-owner cites Dansko as his No. 1 shoe line but notes he's grown his selection to include Pikolinos, Ahnu, Sorel, Born, Söfft, Ariat and Arcopedico—brands consumers won't find at the local big box.
What's the story behind your store's name?
It's a ski term: If you let a ball run down a mountain from the peak, the ball's natural path of travel is called "the fall line." The name just came to me one day and stuck. I've been skiing since I was 3 and launched the business as a ski shop, so it was a natural fit.
Do you think the name draws people in?
When I first opened, it caused some confusion. If someone's not a skier, they might not know what it means. And some people were under the impression that our store only carried product for the fall season. The name does pique interest, but we also put our brand names on our store windows to help draw people in.
What's your biggest business challenge?
Big-box competition, plus the Internet. People will come in with their iPhones and Google prices, then expect us to match the lowest they find. Now I try to find brands they won't find elsewhere. I just picked up a new Italian brand called Khiro that lets each retailer pick their own leathers to build the exact shoes they want. Our Khiro products will be unique to our store.
UBIQ
Product is the star at this Philly sneaker shop, where owner John Lee says the unique setting is designed to "give it the respect it deserves." Located on a ritzy street, the massive store houses an ultra-modern footwear room; an apparel wing styled as a gentleman's parlor; and an upstairs event space. UBIQ stocks slip-ons and work boots but specializes in limited-edition kicks, such as Nike Tier Zeroes and Converse First Strings. Vans, Sebago and the house label also sell well, Lee reports.
What's the story behind your store's name?
1) It's short for "ubiquitous," meaning the culture of our customers is everywhere. 2) It represents the idea of a "U" generation:people who don't want to be tied down to one particular job or field but have many skills that separate them from their peers. We try to apply this notion to our retail experience. 3) It draws from the sci-fi book "UBIK" by Philip K. Dick, which addresses inclusivity.
Did you have any backup names?
Yes—Public and Kicks. We went with UBIQ because it stood out as unique and we thought it would speak to today's generation. Also, my wife liked it the best!
Do you think the name draws people in?
Absolutely. It resonates with customers in the culture but also average passers-by, who may find it unique and mysterious.
What's your biggest marketing challenge?
Creating excitement for our customers. We're constantly working to create special products and events they can't get elsewhere.
YUBA BLUE
Originally opened as a gift shop in 1995, this Grass Valley, CA, store—which carries apparel and accessories—expanded in 2009 and added a shoe department. Co-owned by Sarah Lazard and her daughter, Lillie Piland, Yuba Blue stocks more than 100 styles for adults and children from 30 brands, such as Crocs, Nine West, Blowfish and Gee WaWa. Piland gave us the lowdown.
What's the story behind your store's name?
Yuba Blue is a granite-like rock with blue undertones that is found only in our area. The nearby Yuba River is a huge draw for our town, and Yuba Blue rocks can be found along its path.
Who came up with it?
My mother. She is the true mastermind behind our success.
Do you think the name draws people in?
Sure. It's fun to say and gives an indication of our fun atmosphere.
What makes your store unique?
We're not a traditional shoe store. Most shoe stores don't also have more than 100 French soaps to choose from!
How much has your footwear selection grown?
We started with whatever lines we could get, but we've refined our selection based on what sells—which is mostly comfort shoes with a boutique quality. Naturalizer and Miz Mooz are our bestsellers, with Simple a close third.
What's been the biggest challenge in adding footwear?
What to do with sale shoes! It seems that if you bomb with a style, you really bomb and have to unload a ton. That's easier to do with gifts than product that has to fit.
AIR TRAFFIC CONTROL
Located in Miami, ATC works a unique consignment angle, reselling pristine kicks previously hoarded by a pool of approximately 500 collectors. Owner Greg Lewis says up to 85 percent of sales (from which the store keeps a 20-percent commission) come from Nike labels, and while many sneaker vendors have been hoping to land ATC as an account, he'd only entertain the possibility of bringing in new product from lesser-known lines, like the Japanese brand Madfoot.
What's the story behind your store's name?
It's a play on words: "Air" is because the majority of the shoes we resell are Air Force, Air Max or Air Jordan brand. "Traffic" refers to both "foot traffic" and the trafficking of illicit substances that built this city. And "control" is about having a real grip on the game we're in—sneaker sales.
Did you have any backup names?
I used to own the web domain for Kickaholics, but some friends said that sounded a little juvenile and I should find something more timeless. I definitely agree—it's night and day with what we went with.
Do you think the name draws people in?
Once we chose the motif, it directed our store design. We went with a baggage claim theme and have a conveyor belt, airport terminal seating, and arrival and departure screens by the checkout counter. We get a lot of air traffic controllers walking by, dumbfounded.
How else does it help from a marketing perspective?
Our logo incorporates the theme, and we have a decal of it plus our longitude and latitude on our back wall and in the center of our floor. The name isn't initially easy to decipher, but once we explain it we usually get a great response.What's your biggest branding challenge? We launched our website in early 2010. Trying to creating the awareness for the site and investing in the right marketing tools and banner ads has been a challenge.
About Phil Davis
Brand Naming Expert
With over twenty-five years of company naming and branding expertise, Tungsten founder Phil Davis is a marketing and advertising veteran, having personally named over 250 companies, products and services worldwide. As a sought-after naming expert, Phil has been quoted in The Wall Street Journal, Inc.com, Businessweek, Entrepreneur, and Newsday.