A consumer product rebrand that flows off the tongue.
The Challenge: Transform a good product name into a great one
The toughest rebranding assignments arise when a company has a solid brand name already but needs to change it due to trademark or other issues. (It can be tough to fix something that's not really broken!)
In this case, the previous name was Eden Syrups, not bad considering the associations with mystical origins and sweet temptation. But wait... there's more! The name actually derived from the owner's last name, Eden, a true legacy name that took a bite from the trademark apple.
How to go from a good name to a great brand?
The "Ah-ha" Moment: Euphoria? Wait a minute...how about UPOURIA!
We started with the original characteristics of the brand, the ingredients that made it so appealing, e.g. sweet, tasty, flowing, decadent, and we built it out from there. The list ran from Shangri La to Oasis to Paradise, but the real coup d'etat de te in branding is creating that little wink, that nod that adds an extra ounce of intrigue and interest.
Playing with the word "euphoria" led to the wordplay of Upouria... you pouring that sweet nectar of the gods into a warm cup of caffeinated goodness. And in an instant, eureka! Upouria was born. To top it off, the exact matching .com domain name was secured along with a matching logo design.
When it comes to product rebranding, a clever name can often spell sweet success.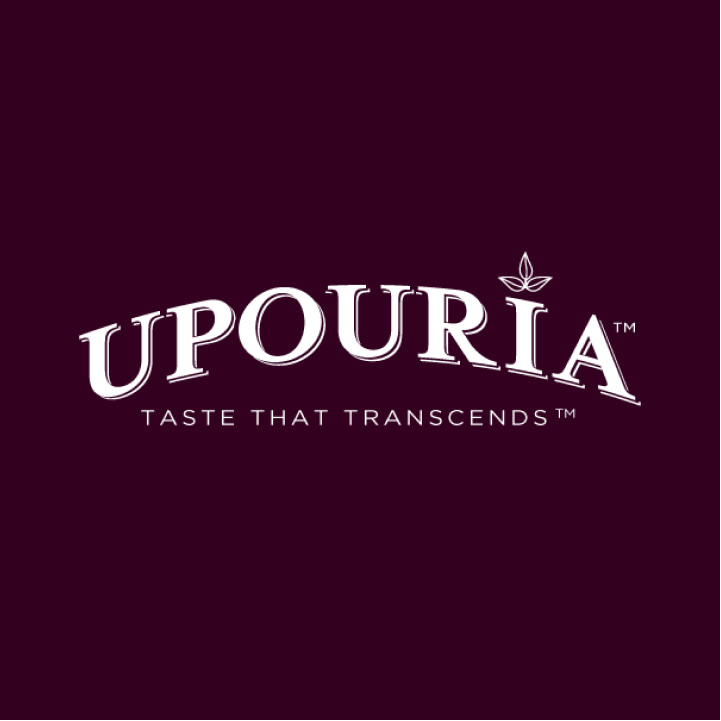 "The Tungsten team communicates well. They have a quick turnaround time and managed our requirements clearly. They exceeded our expectations in the number of concepts they presented and in their responses to our feedback and questions."
VP of Marketing, SunnySky Products
Rebrand Strategy
Name Development
Tagline Development
Domain Name Acquisition